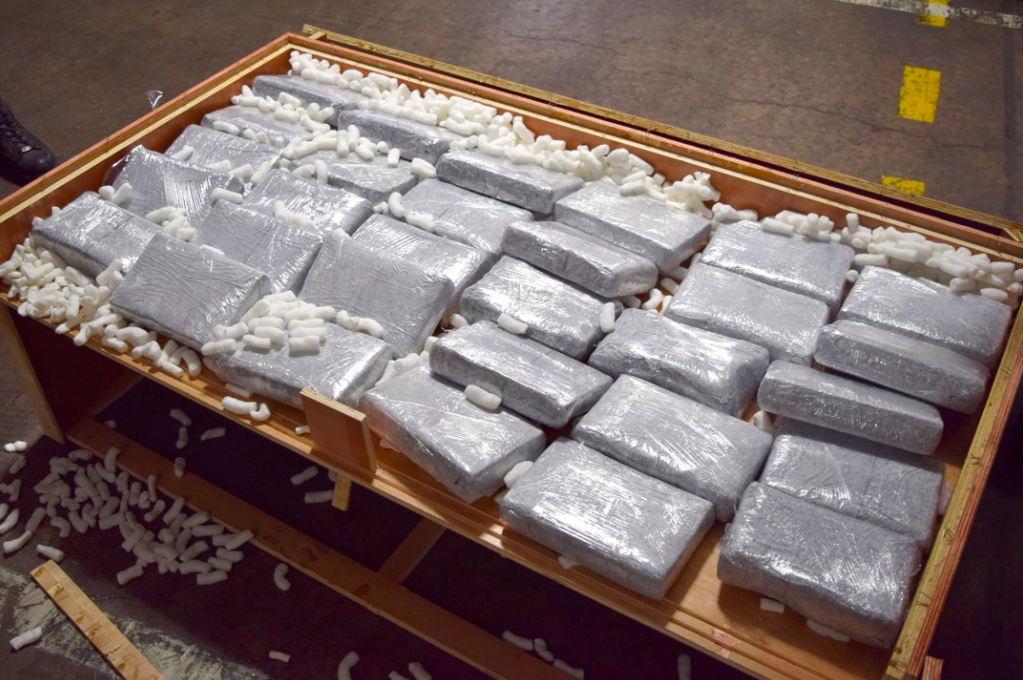 Philadelphia U.S. Customs and Border Patrol (CBP) officers seized more than 700 pounds of cocaine found hidden inside furniture shipped from Puerto Rico in what was the area's largest drug bust in 10 years.
CBP in a press release on Tuesday said that Philadelphia CBP officers discovered 709 pounds of cocaine hidden inside false walls of numerous pieces of bedroom furniture and kitchen cabinets.
The 256 bricks of cocaine CBP found had a street value of approximately $22 million, making it the federal law enforcement agency's sixth largest cocaine seizure in history and the Port of Philadelphia's 10th largest seizure of any illicit drug.
Joseph Martella of CBP said in a statement that the drug shipment is one example of transnational drug trafficking organization taking advantage of natural disasters, as Puerto Rico is still recovering from the devastation left behind by Hurricane Maria. 
"Customs and Border Protection knows that transnational drug trafficking organizations will take advantage of natural disasters, and in this case an island struggling to recovering from a crippling hurricane, to smuggle dangerous drugs to our nation's mainland," said Martella. "CBP officers remain ever vigilant to interdict narcotics loads, and we are pleased to have stopped this deadly poison shipment before it could hurt our communities."
According to CBP, the bust was Philadelphia CBP's largest cocaine seizure since officers intercepted 864 pounds of cocaine concealed in a shipping container from the Dominican Republic March 8, 2007. 
"This is CBP's second significant cocaine seizure from Puerto Rico. Officers discovered 386 pounds of cocaine that was concealed throughout the body of a pick-up truck on July 9, 2012," writes CBP. 
CBP was able to detect the drugs using imaging technology.
An investigation by Immigration and Customs Enforcement's (ICE) Homeland Security Investigations (HSI) is ongoing. 
Thank you for supporting MRCTV! As a tax-deductible, charitable organization, we rely on the support of our readers to keep us running! Keep MRCTV going with your gift here!