Procter & Gamble has caved to the outrage mob and removed its "Venus" symbol for female from the packaging for its feminine hygiene products after several "trans" individuals and rights groups complained.
The company, which makes "Always" brand tampons, sanitary pads, and other products for women, came under fire for including the symbol, characterized by a circle with a plus-sign extending from the bottom, on its packaging by persons who say they were born female but identify as male or "non-binary."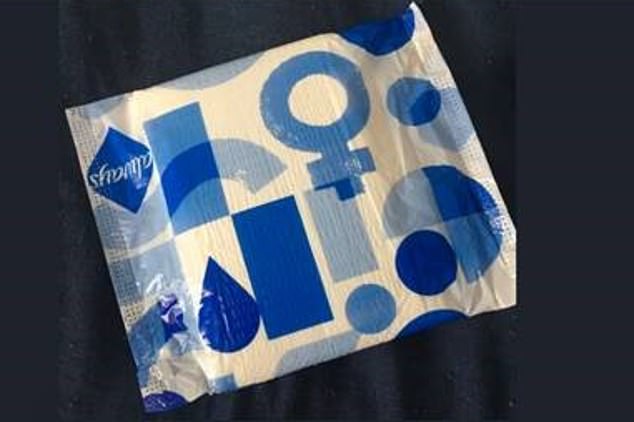 Following a complaint filed in June by Ben Saunders, a trans male who the Daily Mail points out was named young campaigner of the year by LGBT charity Stonewall in May, P&G responded with the comment, "We are glad to inform you that as of December we will use a wrapper design without the feminine symbol."
"For over 35 years, Always has championed girls and women, and we will continue to do so," a spokesperson said, the Daily Mail reports. "We're also committed to diversity and inclusion, and we realize that not everyone who has a period and needs to use a pad identifies as female. That is why we wanted to ensure that anyone who needs to use a period product feels comfortable in doing so with Always."
But apparently, some feminists weren't happy about the move, saying the capitulation outright ignores women and their unique biological needs.
From the Daily Mail: 
Leading feminist campaigner Julie Bindel told The Mail on Sunday: 'Removing the female symbol from sanitary towel packaging is basically denying the existence of women.

'We're now moving towards the total elimination of women's biology. The women's symbol has been used by feminists for decades. This is pure cowardice and virtue signalling from these big corporate brands who are capitulating to the trans agenda.'

… Maya Forstater, a women's rights advocate who lost her job as a think tank tax expert for saying transgender women are not women, tweeted: 'The venus sign in biology is used to represent the female sex (you know, the ONLY people who will ever need these products). It does not represent gender identity.'