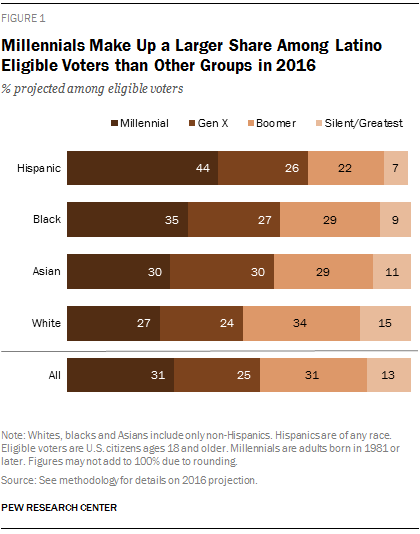 Millennials make up almost half (44 percent) of the record 27.3 million eligible Latino voters projected for 2016, the Pew Research Center reports.
"The large footprint of Latino millennial eligible voters reflects the oversized importance of youth in the U.S.-born Latino population and as a source of Latino eligible voter growth," writes Pew. "The median age among the nation's 35 million U.S.-born Latinos is only 19, and Latino youth will be the main driver of growth among Latino eligible voters over the next two decades."
According to the research center, the second-largest driver of growth among eligible Latino voters is legal immigrants pursuing naturalization to become U.S. citizens.
"Between 2012 and 2016 some 1.2 million will have done so," Pew projects.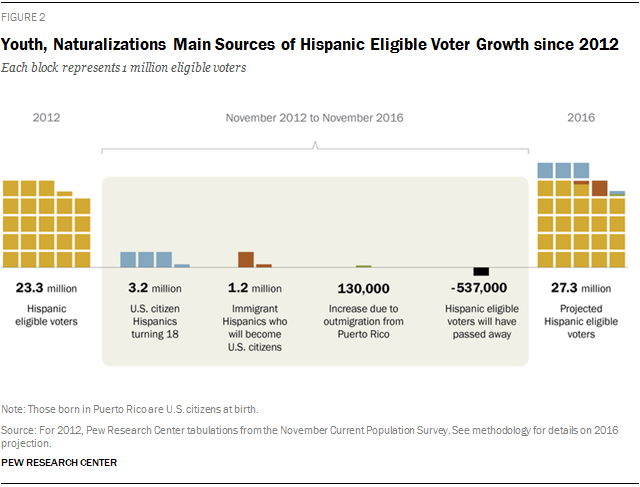 Whether the growing number of eligible Latino voters will have a major impact on the upcoming general election remains to be seen as the average voter turnout rate among millennial Hispanics during the 2012 election was significantly less than other generations and ethnic groups.