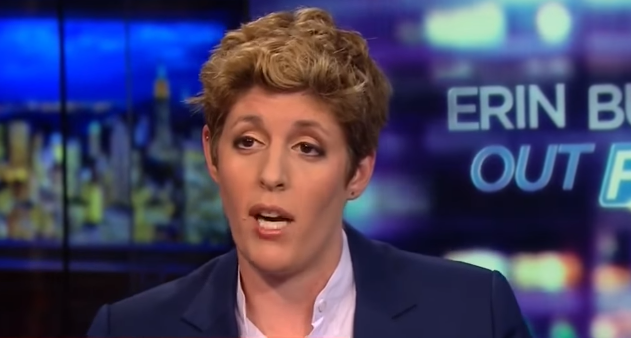 When it comes to common sense, it might be safe to say that CNN political commentator Sally Kohn missed a memo or two. Now some people are gathering signatures for a petition telling Kohn to put her life where her agenda is.
There's a Change.org petition encouraging Kohn to travel to a place that enforces Sharia law. This petition came after Kohn tweeted at Republican presidential nominee Donald Trump, saying progressive Muslims believe in Sharia: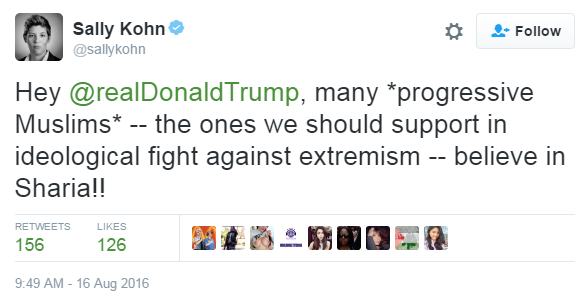 Thank you Kohn for showing the true meaning of tolerance… and ignorance. As of 3:00 p.m. on Monday, 8,796 people out of the 10,000 signature goal have signed the petition.
The petition states the following:
A lot of right-wing nazi bigots are saying Sally Kohn is an idiot for showing support for Sharia Law, especially considering that she is a gay woman. As progressives, we know both Sharia Law and Muslims are tolerant and very LGBTQ friendly.

In order to show how LGBTQ friendly the Sharia, and it's practitioners, are, Sally Kohn should spend a week's holiday proudly displaying her homosexuality in Raqqa/Riyadh or any other place where Sharia is the law of the land, without guards of course, to show how safe, and how pro LGBTQ these practitioners of Sharia Law are.
Obviously the wording of the petition was meant as a parody of the oh-so tolerant liberal mentality. It's either that or the person who wrote the summary of the petition is as unhinged as Kohn.
A June National Review article highlights the relationship between Muslim Sharia law, the Quran, and homosexuality:
Sec. p17.3: The Prophet (Allah bless him and give him peace) said:

1. "Kill the one who sodomizes and the one who lets it be done to him."

2. "May Allah curse him who does what Lot's people did."

3. "Lesbianism by women is adultery between them."
Kohn, who is notorious for ignoring facts when it comes to everything, might want to brush up on her Sharia law expertise.