Need further proof that the left's selective outrage in defense of children is a total load of bull? Here you go.
Hanoi Jane's brother, Peter Fonda, tweeted Wednesday that President Trump's 12-year-old son, Barron, should be taken from his parents and locked in a cage with pedophiles until Trump reverses his zero-tolerance policy at the border that's causing some kids to be temporarily separated from their illegal alien parents.
"WE SHOULD RIP BARRON TRUMP FROM HIS MOTHER'S ARMS AND PUT HIM IN A CAGE WITH PEDOPHILES AND SEE IF MOTHER WILL WILL (sic) STAND UP AGAINST THE GIANT ASSHOLE SHE IS MARRIED TO," Fonda tweeted early Wednesday.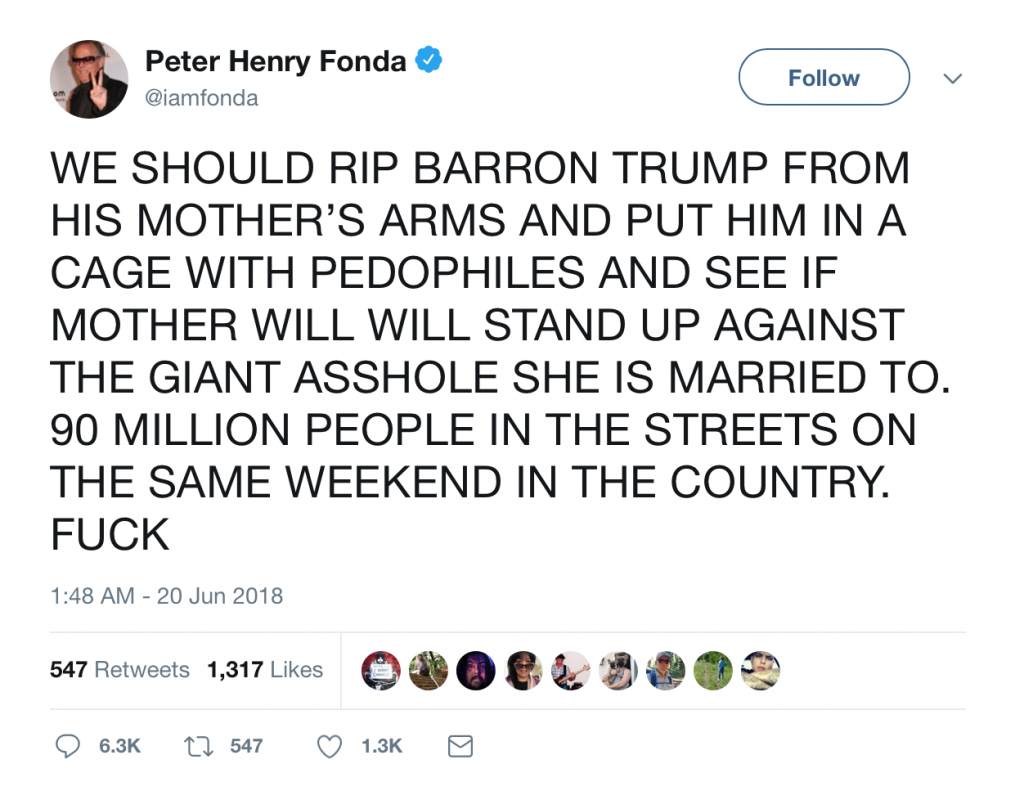 The actor/activist/pathetic excuse for a human being also encouraged anyone upset with Trump's immigration crackdown at the border to – get this – show up at border agents' kids' schools and "scare the sh*t out of them."
Because nothing says "we demand compassion for children" quite like harassing school children because you don't like their parents' jobs.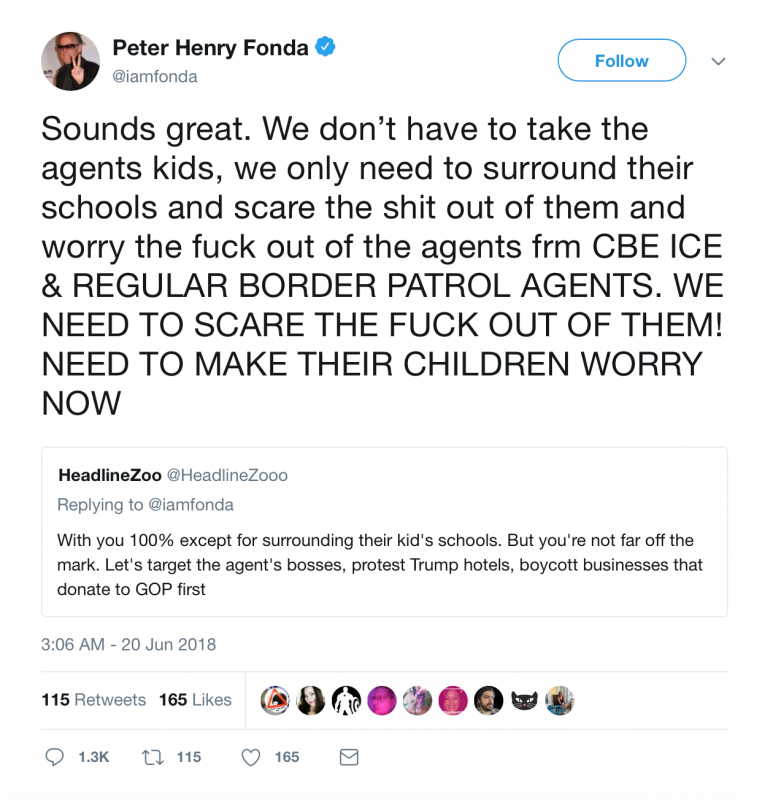 "We don't have to take the agents kids, we only need to surround their schools and scare the shit out of them and worry the fuck out of the agents," Fonda blasted out to his 47,000 or so Twitter followers.
The tweet is still up after about 7 hours, since social media doesn't seem to have a problem with advocating for open violence and trauma against kids so long as it's a leftist calling for it. (Don't believe me? Just ask Dana Loesch.)