The People For The Ethical Treatment of Animals are making moves again — really weird moves. The animal rights organization is expressing the "offense" animals are incapable of expressing by admonishing "Toy Story 4" director Josh Cooley to consider making Bo Peep more "animal friendly" by removing her "cruel" shepherd's crook.
As Inside the Magic reports, PETA reached out to Cooley after Disney-Pixar released new images of Bo Peep as a modern woman "in a very empowered stance highly reminiscent of Rey's in the 'Star Wars: The Force Awakens.'"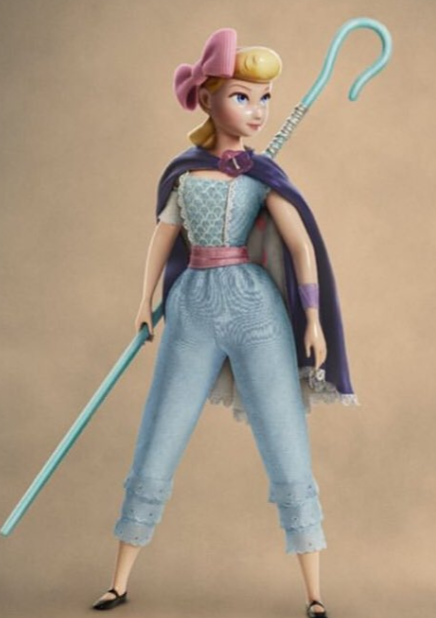 In a letter (which should be a joke), the Manager of Animals in Films and Television, Laura Thomasson, wrote:
"I'm contacting you today about Bo Peep's new look. Given that she was designed to have a "modern" look, why hasn't she "lost" that outdated and cruel crook? You may not know that these "shepherd's crooks," are used solely to hook a sheep's neck and force these gentle animals to move. That isn't something that a progressive Bo Peep would countenance in 2019! A "badass" Bo Peep would likely bop the shearers, not the sheep."
Yep, they keep showing us that they are possibly the strangest people on the planet. For the record: a shepherd's crook is meant to manage and sometimes catch sheep. It's also used to aid the shepherd in fending off predators and attackers. But of course, PETA won't mention those details. It must take a great deal of overthinking to come up with some of the outrageous ideas they come up with, and people on Twitter let them know it.
Thomasson went on to express the organizations desire to change the way people view animals, letting Cooley know that sheep are often kicked and dragged by their owners. She wrapped things up saying, "Surely you can agree that a symbol of domination over any animal is a thing of the past and not something that belongs in Toy Story 4. Won't you please consider removing Bo Peep's crook from the final animation?"
The "Toy Story 4" director has not issued a response to the attention seeking animal rights organization, and I can't imagine the franchise would cave to such a frivolous "demand."