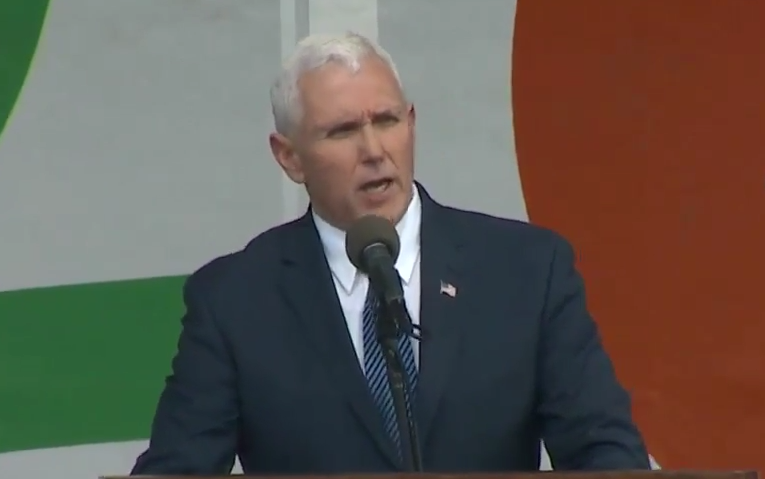 Vice President Mike Pence took the stage at the March for Life event on Friday and Pence did not hesitate to mention that President Donald Trump will be making a big announcement next week.
During the vice president's speech, he said, "That's why next week, President Donald Trump will announce a Supreme Court nominee who will uphold the God-given liberties enshrined in our Constitution in tradition of the late great Justice, Antonin Scalia."
While Pence never actually mentions that Trump will appoint a pro-life Supreme Court Justice, Scalia was widely known for his opposition of Roe v. Wade.
Pence also made history in another way by becoming the first vice president or president to speak the March for Life event.
"President Trump actually asked me to be here with you today," Pence said. "He asked me to thank you for your support, for your stand for life and for your compassion for the women and children of America."
For video of Pence's comments, watch below: