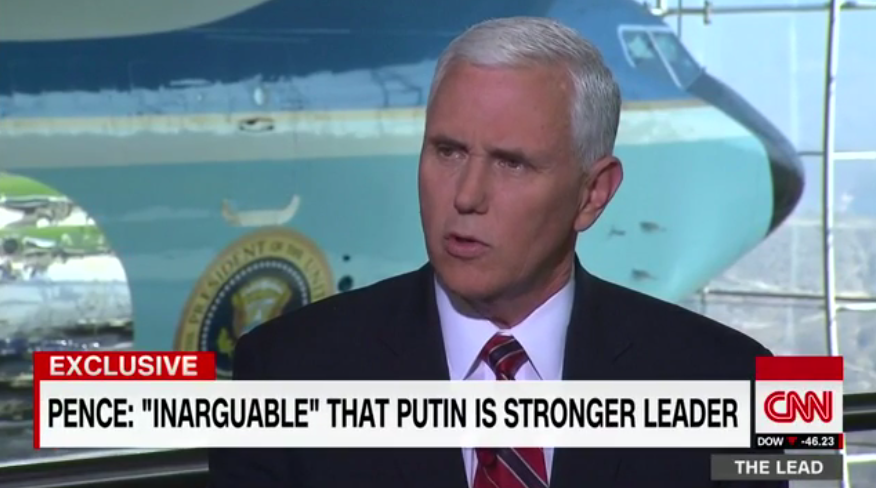 (Image via Screenshot)
Donald Trump said during the "Commander-in-Chief" forum hosted by NBC Wednesday night that Vladimir Putin is a stronger leader than President Obama. 
Republican vice presidential candidate and Indiana Gov. Mike Pence echoed his running mate's remarks in an interview with CNN on Thursday.
Following a speech at the Ronald Reagan Presidential Library in Simi Valley, Calif., Pence said he thinks "it's inarguable" that Putin is the stronger leader. 
"I think it's inarguable that Vladimir Putin has been a stronger leader in his country than Barack Obama has been in this country," he said. 
Democratic presidential candidate Hillary Clinton on Thursday condemned Trump for praising Putin as "not just unpatriotic and insulting to the people of our country, as well as to our commander in chief, it is scary."
She told reporters at her first formal press conference since December that former U.S. President Ronald Reagan would be astonished with Trump and his comments about Putin.
Trump said Wednesday night that most Russians respect Putin whereas only half of Americans approve of President Obama.
He said that Putin has "very strong control" over Russia and has been a leader, "far more than our president has been a leader."