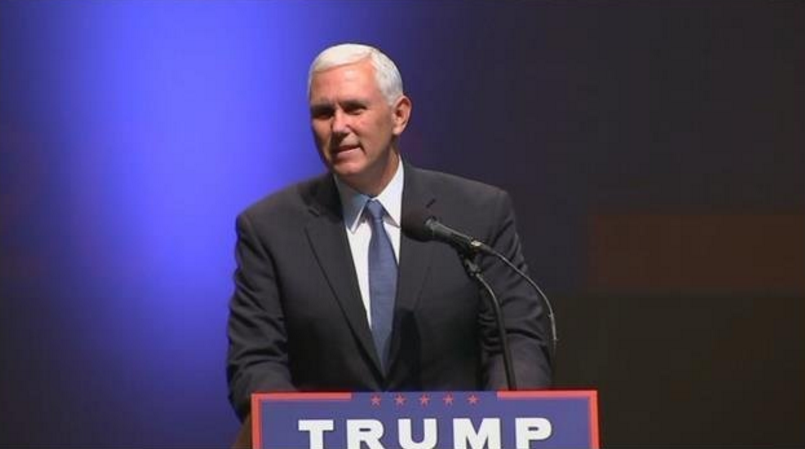 (Image via Twitter)
Republican vice presidential candidate and Indiana Gov. Mike Pence attended a private fundraiser in San Diego, Calif., Wednesday morning.
The fundraiser in La Jolla was co-hosted by local developer Doug Manchester, weight-loss icon Jenny Craig, and Madeleine Pickens, ex-wife of billionaire T. Boone Pickens, FOX 5 San Diego reports.
The base price of admission to the lunch event was $1,000. Attendees who wished for a "photo opportunity" paid $2,700 for their entry.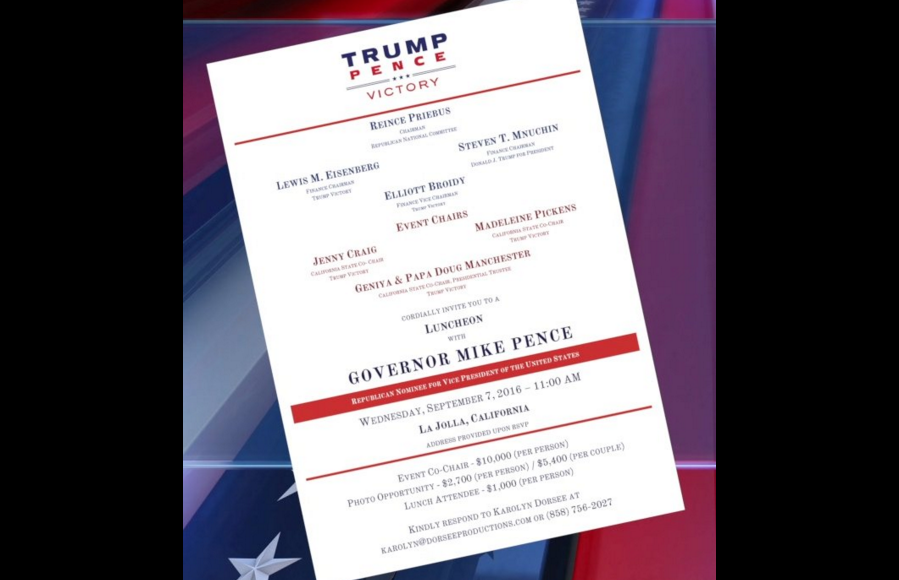 (Image via Twitter)
The same hosts held a private fundraiser earlier this year in Rancho Santa Fe, an event that was projected to raise Donald Trump as much as $4 million.
From San Diego, Gov. Pence will travel to Newport Beach for a fundraiser at 4:30 P.M. Pacific, where entry is a minimum contribution of $2,700 per person.
Attendees who made a $10,000 contribution will get to have their photo taken with Mr. Trump's vice presidential pick. 
Rounding out his visit to Southern California, Pence will be visiting Simi Valley on Thursday for a planned speech at the Ronald Reagan Presidential Library.
He is scheduled to speak at 10 A.M. Pacific time.