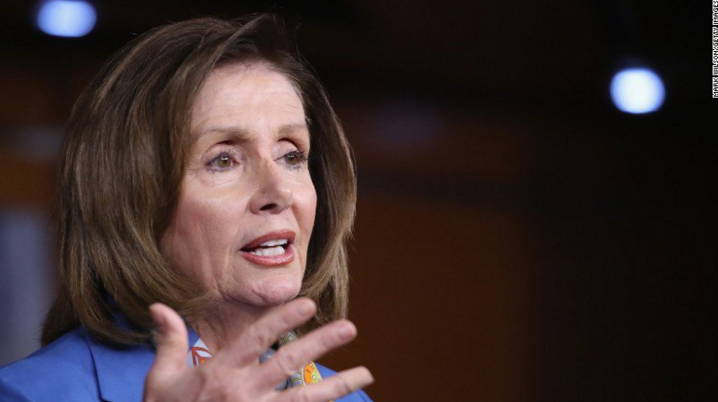 (Image via Twitter)
House Minority Leader Nancy Pelosi told reporters at the Democratic National Committee's headquarters on Tuesday that FBI Director James Comey hurt her party's chances to retake control of the House by publicly reopening the bureau's criminal investigation into Hillary Clinton's emails just days before the election. 
She argued that Comey effectively became "the leading Republican operative in the country," likening his announcement to "a Molotov cocktail."  
"He became the leading Republican political operative in the country -- wittingly or unwittingly," said Pelosi.
"[It was] like a Molotov cocktail just thrown into a very explosive arena," she went on. "He shouldn't have done that."
When asked whether Comey was personally responsible for sabotaging Election Day for Democrats running for Congress, Pelosi responded, "He certainly made it more of an obstacle, but we hope to overcome it. But it's difficult."
On Sunday, Comey announced that the FBI would maintain its original conclusion not to prosecute the former secretary of state.
In a recent poll, a majority of Americans (60 percent) believe Comey did the right thing by reopening the bureau's probe after discovering new emails relevant to the investigation. 
Nonetheless, Democratic leaders such as Pelosi believe the damage has already been done.