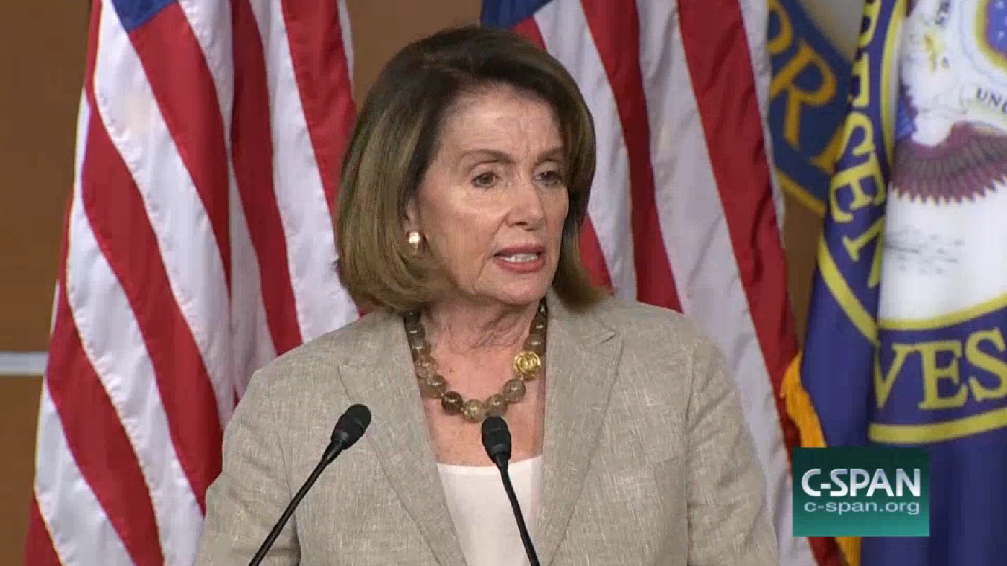 In a show of bipartisanship, Republican and Democratic leaders both condemned Montana Republican congressional candidate Greg Gianforte for "body-slamming" a reporter Wednesday night.
After an altercation with reporter Ben Jacobs of the Guardian, Gianforte was charged with misdemeanor assault. Congressional leaders on both sides of the aisles condemned Gianforte's actions during press conferences on Thursday.
In her remarks on the incident, House Minority Leader Nancy Pelosi (D-Calif.) drew comparisons to President Trump.
"You know, I view that as a mom and a grandmother. You know, we try to have some level of dignity as to how we treat people and who we are, the behavior we expect from our own families and to see this person, who wants to be the one representative into the House of Representatives from Montana, be sort of a wanna-be Trump… You know, use language like that, treat people harshly like that, that's his model. Donald Trump's his model. And we've got to really say, 'Come on.' Behave. Behave. That was outrageous,'' Pelosi said.
"Who the Republicans seat in their caucus, and that is really up to them, but I hope it would be up to the people of Montana to demand a higher standard of behavior for the children. For the sake of our children," Pelosi continued. "How do you explain that to children? You ask a question, I'm going to strangle you?"
Speaker of the House Paul Ryan (R-Wisc.) said there is "never" an instance where a physical altercation is appropriate. He also called for Gianforte to apologize.
Ryan said, "First, let me just say physical altercations—there's never a call for physical altercations. There is no time where a physical altercation should occur with the press or just between human beings. So that is wrong and it should not have happened."
"Should the gentleman apologize? Yeah, I think he should apologize," Ryan continued. "I know he has his own version, and I'm sure he's going to have more to say, but there's no call for this no matter, under any circumstances. The people of the state of Montana are going to decide today who they will send to Congress."
Thank you for supporting MRCTV! As a tax-deductible, charitable organization, we rely on the support of our readers to