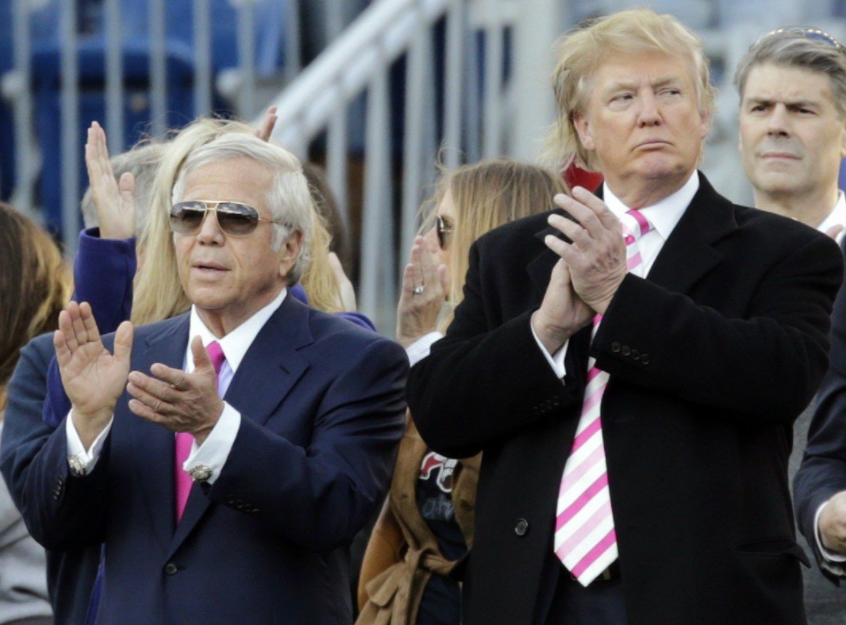 (Image via Twitter)
Owner of the New England Patriots Robert Kraft in an appearance on "Fox & Friends" Friday morning discussed his 20-year-long friendship with President Donald Trump.
Kraft shared how Trump was one of "only four or five people" who were truly there for him when his wife, Myra, died in 2011 from ovarian cancer.
"In the toughest time in my life, he was there for me when my beloved wife died five and half years ago," said Kraft. "He came to the funeral with Melania. He'd visit me at my home… He called me once a week for a year. 'How are you doing?' I was really depressed, and he invited me to things, and he looked out after me."
"Only four or five people did that for me, to that extent," he added.
"I'm loyal to my friends," Kraft continued. "I remember who the people are there when the tough times are there, and he did that for me."
Mr. Kraft, whose team is set to face off against the Atlanta Falcons in Super Bowl LI on Sunday, went on to say that he believes Trump intends on doing all that he can to help create "a vibrant economy" in America.  
"I think that his intent is also to do things that can help the business environment in America," he said.
Check out the full interview below.
Thank you for supporting MRCTV! As a tax-deductible, charitable organization, we rely on the support of our readers to keep us running! Keep MRCTV going with your gift here!