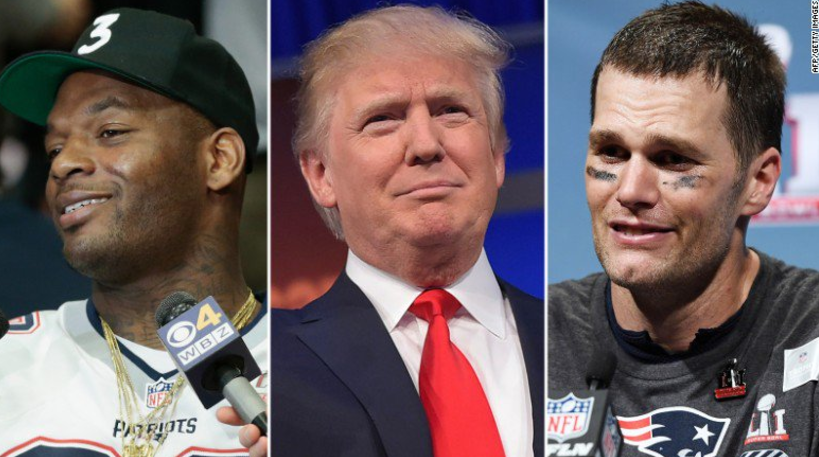 (Image via Twitter)
New England Patriots tight end Martellus Bennett following his team's win in Super Bowl LI on Sunday told reporters that he would not be joining his fellow teammates in an honorary visit to the White House later this year.
"I am not going to go," said Bennett. "I can elaborate later on in life; right now I am just trying to enjoy this."
"People know how I feel about it," he went on. "Just follow me on Twitter."
Bennett added that he's "not really worried" about any potential backlash from the team's owner, Robert Kraft, or his fellow Patriots.
"You just don't bring that to work," he said. "We all have our beliefs. We accept people for who they are."
That must be the case, since it was well-known that New England Patriots coach Bill Belicheck and star quarterback Tom Brady supported Trump in his presidential campaign. 
Bennett has shared his dislike for the President on Twitter. 
He criticized Kanye West for meeting with President Trump back in December.  
Thank you for supporting MRCTV! As a tax-deductible, charitable organization, we rely on the support of our readers to keep us running! Keep MRCTV going with your gift here!