A pastor in Hollywood has found a grassroots solution to the country's adoption problem, but his campaign is now so much more.  
Pastor Hank Fortener of MOSAIC Los Angeles celebrated the first ever #WorldAdoptionDay Sunday in order to bring awareness to the problem of the high costs of adopting a child.
Fortener founded AdoptTogether.org as a crowdfunding platform for families who want to adopt a child but cannot afford to adopt due to the upfront costs.
"Crowdfunding" is a relatively new phenomenon where people try to raise money for causes via the Internet from a large number of people.  
According to the non-profit Independent Adoption Center, the average cost for an adoption can reach up to $50,000.  If families are adopting from a state agency, adoptions can cost only up to $1,000.
For families who wish to adopt internationally, from a non-profit, or from an attorney, however, costs to adopt are at a minimum of $25,000 per child.
On his website, Fortener described his inspiration for the site and for the day as a result of his family's committment to providing foster homes for up to 36 children.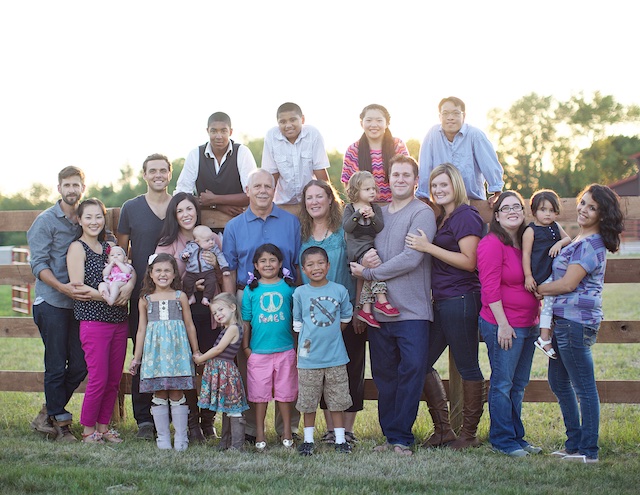 One of the more prominent campaigns on the website shows a family from California that wishes to adopt two children from Uganda.
So far, Jessica and David Ludwig raised $53,912 out of their $60,000 goal thanks to the 82 donors who have already contributed to the campaign.
"We are hoping to do this debt free."
"While we have the financial ability to care for the regular, month-to-month expenses of 2 additional children, we do not have an extra $45k in the bank to cover the cost of the adoption," the couple stated on their AdoptTogether page.
The campaign has also picked up quite a bit of steam on social media for its first day in existence, where users tweeted pictures of their babies, hands with smiley faces and gave thanks that the option of adoption exists for those who don't have families.