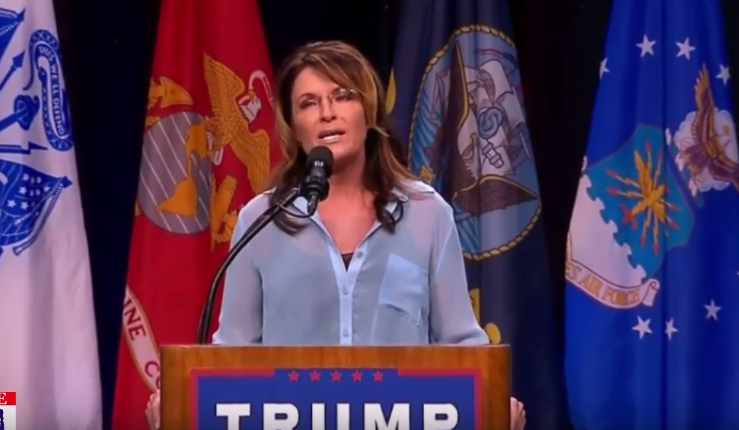 Former Alaska Gov. Sarah Palin made a surprise appearance at the Donald Trump rally in San Diego, Calif., on Friday.
During her remarks, she slammed "those sheep" in the "mainstream media" for opposing the Republican presidential nominee.
"Donald J. Trump stormed the primary arena to fight for us with nothing to lose," said Palin, "not giving a flying flip about Wall Street special interests, nor political correctness, nor those sheep in the media."
"And media, you know, their head is still a'spinning," she went on. "What you have tried to do to Donald Trump and to all of his supporters has only proven that we were right."
"Do you know how thoroughly distrusted you are, mainstream media?" Palin asked, prompting the audience to boo members of the press seated to the left of the stage. "Well, he is now 'we the people's' nominee, so suck it up, cupcake!"
In response to comments made by President Obama criticizing Trump for having "rattled" world leaders with his proposals, Palin said, "Are they rattled? Maybe it's time they get rattling." 
Check out her remarks below.