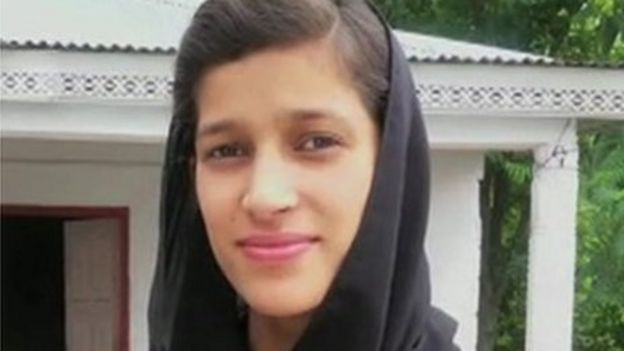 Young Pakistani schoolteacher Maria Sadaqat died on Wednesday, succumbing to her injuries after a group of men set her on fire.
According to Maria's aunt, Aasia, Sadaquat was attacked after refusing to marry the son of her school's owner.
"They sent in the proposal six months ago but the guy was already married and had a daughter," Aasia told the BBC. "Her father refused the proposal and they took the revenge by doing this."
Five men, one of which was the owner of the school according to Maria's father, came to Maria's home in the village of Muree and proceeded to beat her, pour gasoline on her, and then set her ablaze.
Maria was brought to a hospital in Islamabad with burn injuries on 85 percent of her body, but tragically could not recover.
A spokesperson for the Pakistan Institute of Medical Sciences stated that Maria's condition was stable and improving, but obviously this was not the case. Many family members reportedly stood outside the hospital protesting the treatment, or lack thereof, provided to Maria.
According to the police, Maria was able to identify two of her five assailants before she died.  Two suspects were later arrested.
Unfortunately, Maria's murder is nothing unique in Pakistan. BBC reported that "nearly 1,100 women were killed in Pakistan last year by relatives who believed they had dishonored their families," citing a report by Pakistan's Human Rights Commission. 
While it remains uncertain if any of the five men were related to Maria, this pattern of violence toward women poses a significant problem. No culture should condone or allow suppression of a person's right to choose who they marry, let alone through such brutal means.