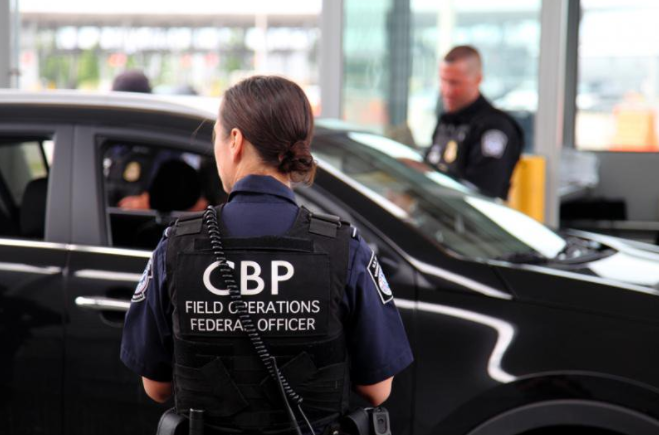 (Image via Twitter)
In just three days, U.S. Customs and Border Protection (CBP) officers working at the ports of entry in San Diego and Imperial Valley Counties seized a whopping 808 pounds of narcotics, valued at an estimated $2.8 million dollars. 
"From Mar. 24-26, 2017, CBP officers intercepted approximately 402 pounds of methamphetamine, 344 pounds of marijuana, 55 pounds of cocaine and seven pounds of heroin," a CBP press release reads.
"CBP officers discovered the narcotics hidden inside various vehicle conveyances, including the fuel tank, spare tire, dashboard and quarter-panels, to mention a few," CBP writes. "They also found some narcotics strapped to persons as they attempted to enter the U.S."
CBP also rounded up 19 wanted fugitives over the weekend, who had outstanding felony warrants for crimes such as larceny, assault and dangerous drugs, San Diego Public Affairs Liason Angelica DeCima told MRCTV. 
Thank you for supporting MRCTV! As a tax-deductible, charitable organization, we rely on the support of our readers to keep us running! Keep MRCTV going with your gift here!