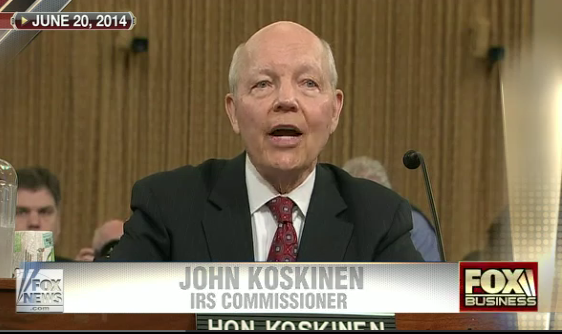 Nearly 6,400 of missing Lois Lerner emails from 2004-2013 were found by an inspector general investigating the IRS' improper treatment of Tea Party groups, reports The Hill.
Most of the emails the inspector general found were from 2012 and 650 emails were from 2010-2011, despite IRS Commissioner John Koskinen testimony to Congress last year that Lois Lerner's hard drive crashed in 2011 and most of her emails were "unrecoverable."
35,000 emails were recovered from recycled back-up tapes by the inspector general.
Rep. Jim Jordan reprimanding IRS Comissioner Koskinen on the Lerner email "loss"
Capitol Hill aides say the committees have yet to examine the emails, reports The Hill.
The TIGTA inspector general's office is investigating whether anyone committed a crime in connection to the missing Lerner emails.