A new poll commissioned by MRC with McLaughlin & Associates shows 51.8 percent of voters blame Big Tech for "election interference" in the 2020 presidential election. 
The Post uncovered emails indicating that then-candidate Joe Biden's son, Hunter Biden, "pursued lucrative deals involving China's largest private energy company — including one that he said would be 'interesting for me and my family.'" The story hit shortly before the 2020 election and Twitter and Facebook both took action against the Post China bombshell much like they had for a similar Hunter Biden scandal involving dealings in Ukraine. The Post account was censored, sharing the story was restricted and Twitter suspended users for even sharing the story.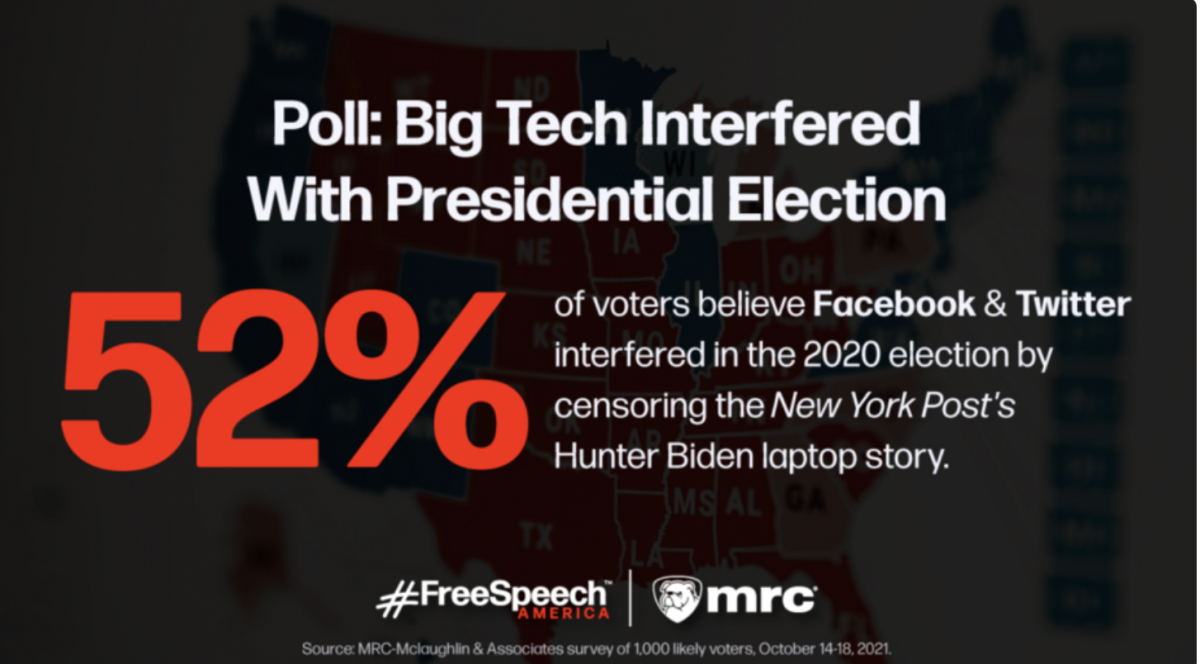 Americans' reactions to the social media censorship were part of the National Omnibus survey of 1,000 voters, and the findings spoke volumes. When asked "Do you believe Facebook, Twitter, and other social media sites' censoring of the now-confirmed Hunter Biden email story constitutes election interference?" 51.8 percent responded, "Yes." Just 32.2 percent responded, "No" — nearly a 20 percent difference. An additional 15.9 percent said they didn't know. 
For more details on the study check out NewsBusters.