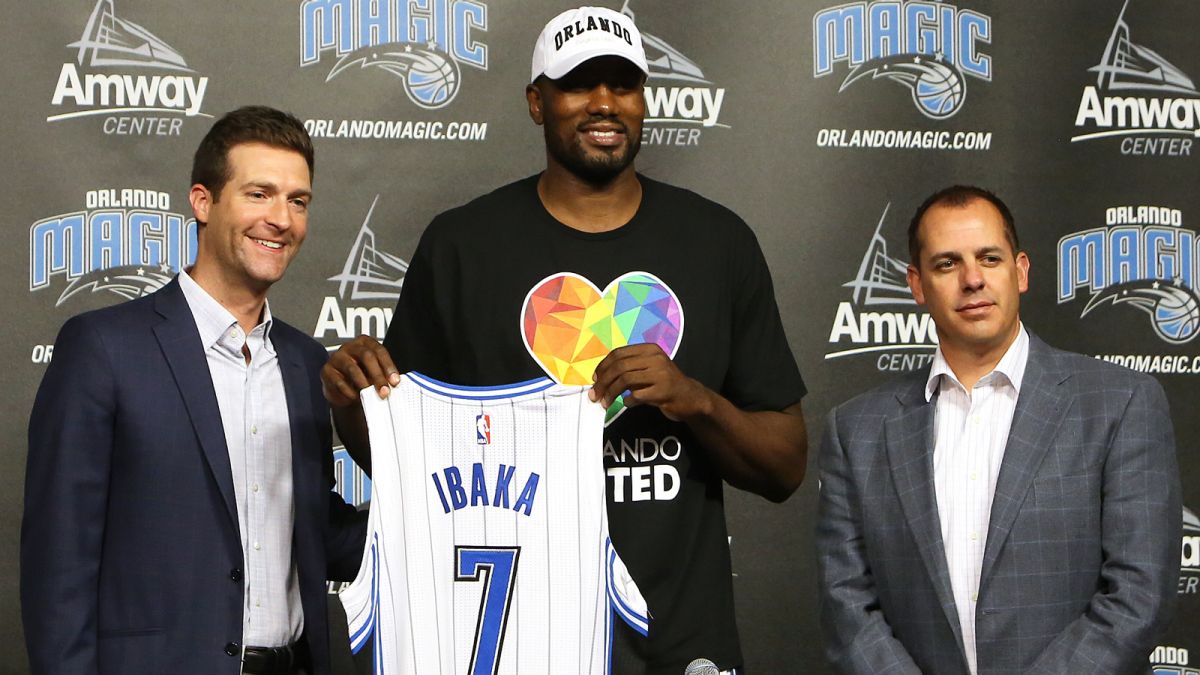 The Orlando Magic have decided to use their season-opening game on Oct. 26 to honor the 49 people killed in the Pulse nightclub shooting in June. The organization plans to hang a banner with the number "49" from the rafters of their Amway Center, along with the names of those killed in the massacre.
The ISIS-inspired carnage that took place at Pulse on June 12 was the deadliest mass shooting in U.S. history, and was described as "the worst day in the history of Orlando" by Mayor Buddy Dyer.
The devastating event rocked the nation and drew reaction from just about everyone, including Magic shooting guard Evan Fournier, center Nikola Vucevic, and small forward Aaron Gordon.
Magic CEO Alex Martins is also chairman of the OneOrlandoFund, which has raised nearly $30 million for the families of the dead victims and those injured in the shooting. The Magic themselves donated $100,000 to the fund while the Devos family, who have owned the team since 1991, pledged an additional $400,000.
According to Yahoo Sports, the pregame ceremonies will contain "a moment of silence, recognition of first responders to the scene as 'Hometown Heroes' and a video highlighting the city's unity." Victims' family members, survivors, and former employees of the now-shutdown Pulse have been invited to the game, as well.