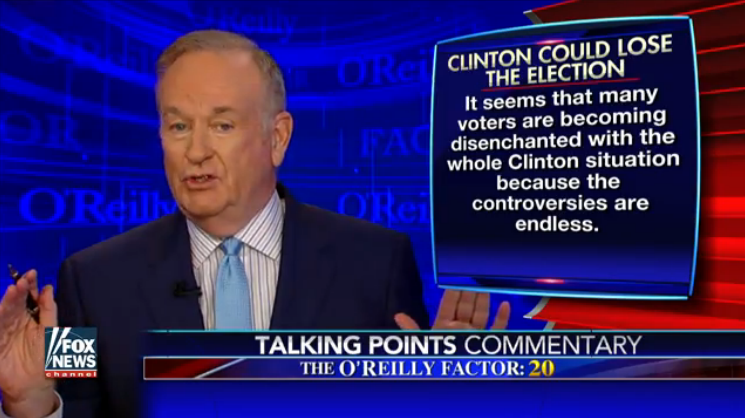 (Image via Screenshot)
On "The Factor" Thursday night, host Bill O'Reilly argued that ordinary Americans may have reached their "tipping point" with Hillary Clinton after the FBI reopened its criminal investigation into her emails just days before the election.
O'Reilly said that the former secretary of state thought "she had the election locked up," but she could very well lose come Nov. 8.
"The tipping point may have been reached," O'Reilly argued. "For Hillary Clinton, the FBI may be the tipster."
"It seems many voters are becoming disenchanted with the entire Clinton situation -- because the controversies are seemingly endless," he said.
O'Reilly noted that "there should be grave concern in the Clinton camp," with Donald Trump gaining momentum in the polls and Clinton losing her edge in the electoral college.
"Summing up, Hillary Clinton thought she had the election locked up, but she could very well find herself defeated come November 8," said the Fox News host. 
Listen to O'Reilly's full remarks below.