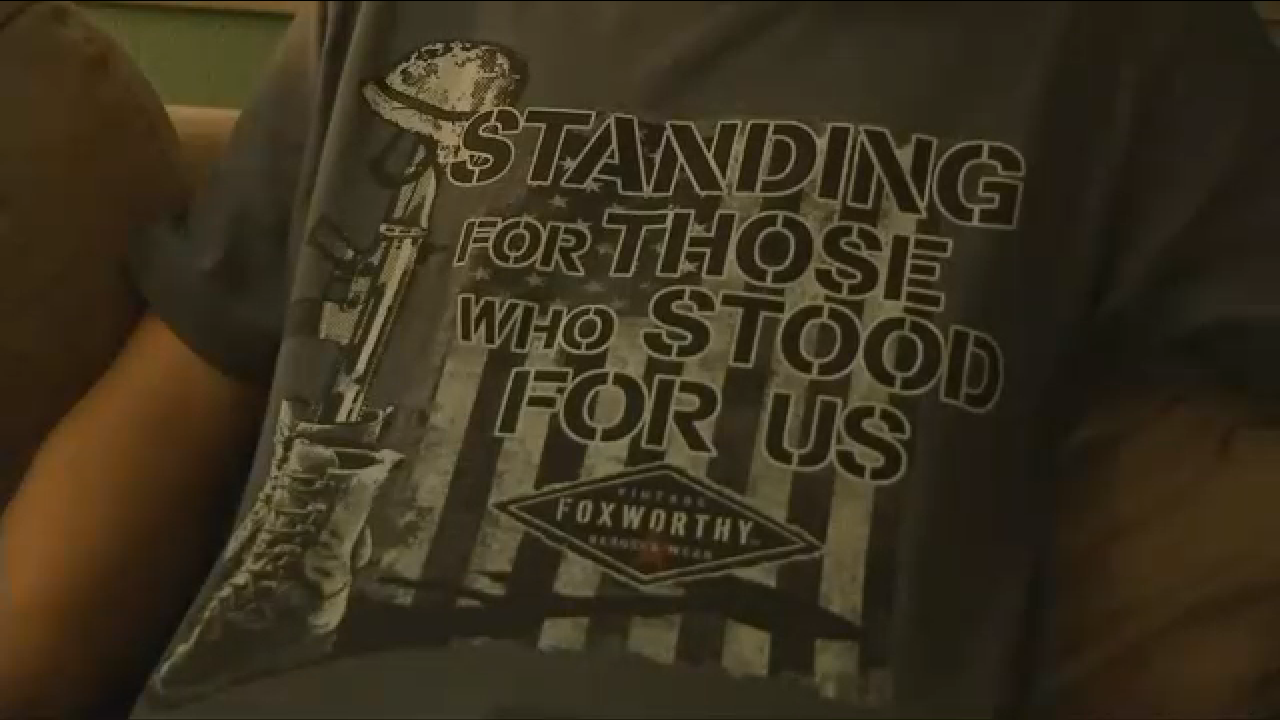 When given the choice to either change his shirt or go home, 8th-grader Alan Holmes chose to make a stand for his support of our troops. The principal of Dexter McCarty Middle School in Gresham, Ore. met with Holmes after it was discovered that the shirt depicted a gun and told Holmes he would be suspended.
Holmes came into school last week in a shirt that portrayed the "battlefield cross," which consists of a helmet, a service rifle and combat boots as well as a quote that reads, "Standing for those who stood for us." He enjoys wearing the shirt to support his former Marine brother and all those who have fallen in combat defending our freedom.
"They won't let me wear a shirt that supports the people that keep us free, I'm not gonna support them," Alan said. "I should be able to support the troops that died for us."
Holmes' parents are in full support of his decision - his father claims he would do the same thing.
School officials refused to comment on the situation beyond a statement that any image of guns on shirts is inappropriate in a school setting.
Please support MRCTV today! (a 501c3 non-profit production of the Media Research Center)
DONATE