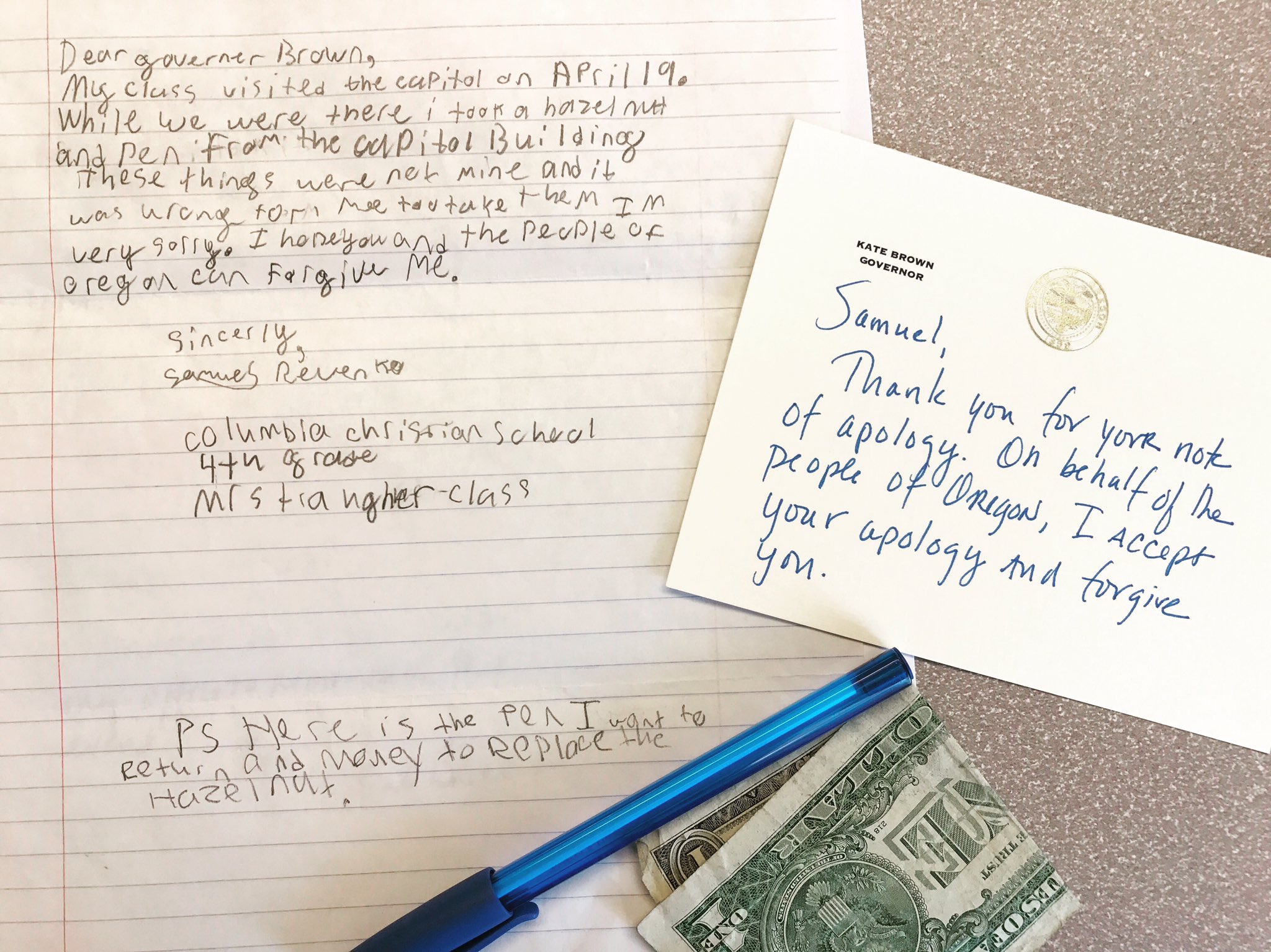 (Image source: Twitter)
Oregon Gov. Kate Brown pardoned a fourth grader after he admitted to taking a pen while visiting the Capitol Building.
OregonLive reports the young boy, Samuel, took a pen while visiting the Capitol in April during a school field trip.
In the handwritten letter, which Brown posted on Twitter, Samuel explained that he took a hazelnut and pen, but that he was sorry.
"These things were not mine and it was wrong for me to take them," he wrote. "I'm very sorry. I hope you and the people of Oregon can forgive me."
The letter to the governor included the pen and a dollar "to replace the hazelnut."
In response, Brown wrote, "Thank you for your note of apology. On behalf of the people of Oregon, I accept your apology and forgive you."
Brown's tweet asks Oregonians, "I think we can forgive Samuel, don't you think, Oregonians?"
Thank you for supporting MRCTV! As a tax-deductible, charitable organization, we rely on the support of our readers to keep us running! Keep MRCTV going with your gift here!