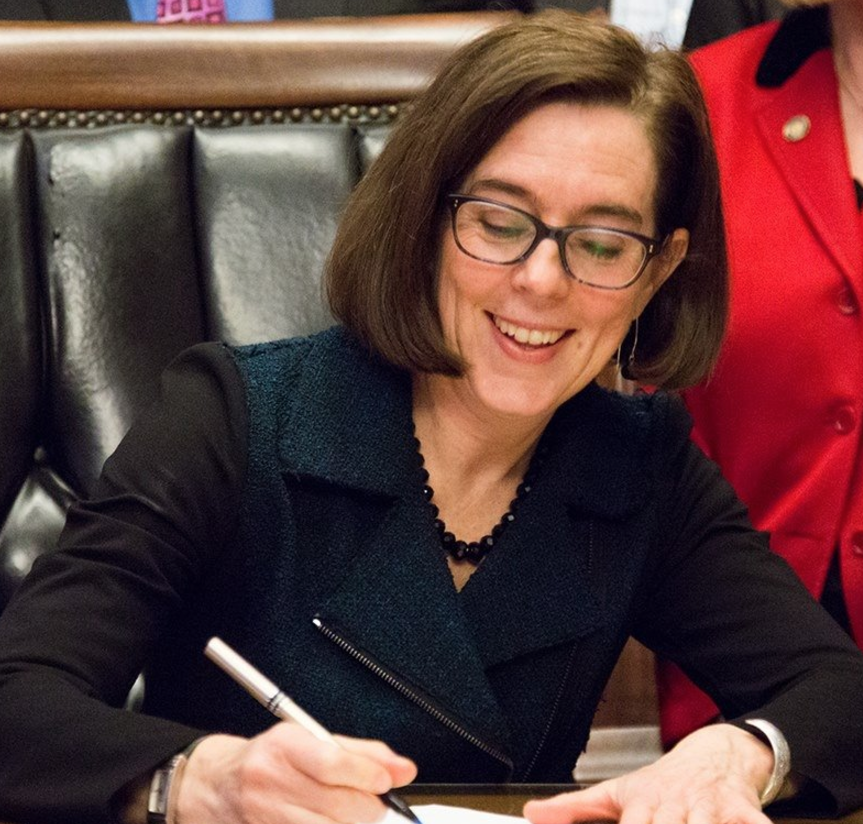 The governor of Oregon is looking to create a "Social Action Team" to take to social media to resist Donald Trump's presidency.
OregonLive reports Gov. Kate Brown sent an email to her supporters accusing Trump of attacking "our values as Americans and as Oregonians."
She continued, claiming, "Now, more than ever, we must bring communities together to resist in a divided nation."
According to OregonLive, the email asked supporters to join Brown's "Social Action Team" to use social media to share their thoughts.
Even though the email allegedly explicitly mentioned Trump, the communications director for Brown's reelection campaign said the "Social Action Team" is merely about standing up for Brown's values (which happen to contradict Trump's).
Liz Accola Meunier told OregonLive, "These emails are about getting people to join our Social Action Team, to garner up our supporters about issues we care about, such as creating safer communities, investing in our schools, improving our local economy and more."
On her own social media page, Brown has emphasized her opposition to Trump. In a tweet on Jan. 29, Brown wrote, "We must stand together, guided by the enduring belief in freedom, liberty, and justice for all, and make our voices heard. #NoBanNoWall."
In her statement on Trump's executive orders, including the one touted as a "Muslim ban," Brown said, "President Trump's recent Executive Orders that divide and discriminate do not reflect the values enshrined in the U.S. Constitution or the principles we stand for as Oregonians."
"In Oregon, where thousands have fought for and demanded equality, we can not and will not retreat."
Brown has also accused Trump's executive orders of "violating Oregon law."
On her Facebook page, Brown counted down to Election Day using stickers from Hillary Clinton's campaign.