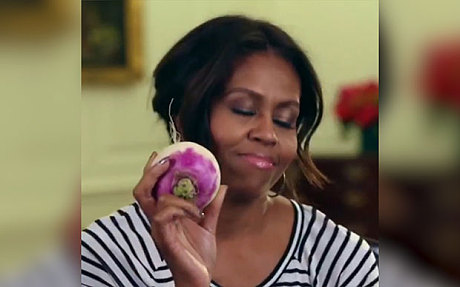 The nation's school nutritionists see relief in the House spending bill for their financial woes caused by the administration's wildly unpopular menu restrictions and regulations which have prompted students to waste food – or flee the program altogether.
"School Nutrition Association and its members strongly support the Omnibus Appropriations Bill," said SNA CEO Patricia Montague, CAE.
"USDA's regulations were well intended, but have resulted in unintended, adverse consequences. Since the new standards took effect, 1.5 million dissatisfied students have given up on school meals, taking their lunch money with them. The financial impact is crippling some school meal programs and limiting their ability to invest in the kind of innovative, appealing menus that can entice students back to the cafeteria," said Montague.
New USDA data, released on Friday, shows that school lunch participation continues to decline in the 2014-15 school year with 183,510 fewer students choosing school lunch in September 2014 than September 2013.
As schools struggle with the resulting decline in meal program revenue, USDA estimates that in Fiscal Year 2015, local school districts and states must absorb $1.22 billion in new food, labor and administrative costs under the regulations, amounting to a 10 cent increase in the cost of preparing each school lunch and a 27 cent increase for breakfast.
Only 18.4% of school meal program operators expect their meal programs to break even this school year, and the majority face multiple serious challenges under new federal nutrition standards, an SNA survey shows. Additionally, more than half (50.4%) say their program expenses will exceed revenue this school year.
The survey revealed that "increased food costs" ranked as the most challenging of 10 key issues facing school nutrition programs. Of the 92.2% of respondents reporting that rising food costs pose a "serious" or "moderate" challenge to their programs - 70% call the problem "serious."
The amount of food being thrown in cafeteria trash cans ranked second among key challenges, with 87% reporting waste as a "serious" or "moderate" challenge. Fewer than 3% of respondents sat that it is "not a challenge" for their meal programs.
Other top concerns included "Sodium requirements" and "Decreased lunch participation," cited as a "serious" or "moderate" challenge for 87% and 75% of respondents, respectively.
The survey included responses from 1,160 SNA members in 49 states and supplements more than 150 detailed responses collected to a member comment board since October 10.
SNA analysis of the Omnibus spending bill cites four key sections in the legislation affecting its members – particularly, two granting school nutritionists greater flexibility regarding sodium and whole grains:
Sodium – suspends further sodium reductions for "meals, foods, and snacks sold in schools" until there is further scientific research that shows a benefit to children.
Whole Grains – USDA shall allow states to grant exemptions on the 100% whole grain rich requirement should an SFA demonstrate hardship, including financial, procurement, and student acceptability. Qualifying SFAs will be permitted to meet the July 2012 mandate that half of grains offered be whole grain rich. This provides a vehicle allowing states and schools to work together on flexibility for those schools struggling with this particular issue.
Equipment grants – provides $25 million in additional equipment grants to be distributed by the State Agencies. These funds are available to all schools regardless of free and reduced percentage.
Chinese Chicken – schools will not be able to purchase chicken from China for use in the NSLP and SBP program.
However, the legislation does not include is the one year waiver for schools with a net loss for six months or more SNA had sought.