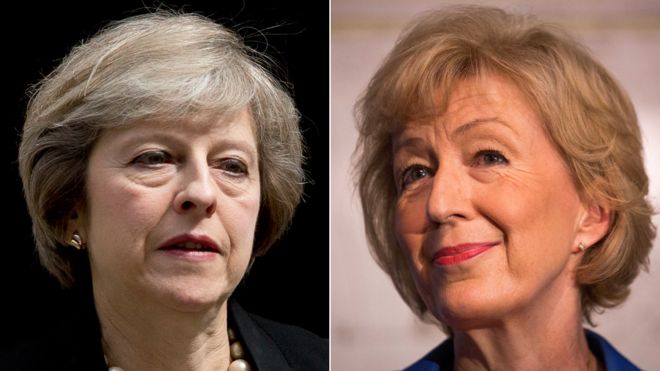 One of two female members of the British Parliament will soon be elected to be the nation's prime minister. 
The two women, Theresa May and Andrea Leadsom, came out on top in a vote among Tory leaders. They are heading to a runoff contest, where 150,000 party activists will determine who will become Britain's first female prime minister since Margaret Thatcher. 
The vote to determine who will take over for Prime Minister David Cameron, who announced he will step down after the vote to leave the European Union, will be conducted on Sept. 9.
May is considered the early frontrunner, having received 199 votes from her colleagues in comparison to the 84 votes cast for Leadsom.
"Brexit" proponent Boris Johnson was originally expected to be the leading candidate to take over the job, but to the surprise of his party, announced he would not seek the position in a statement last week.