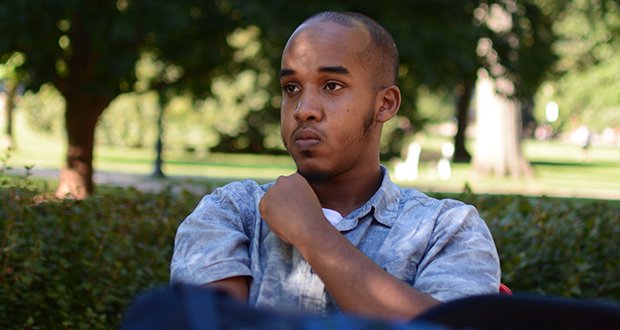 (Image source: Twitter)
The Somali-born terrorist who attacked students with a knife at Ohio State University on Monday once expressed concern over how the media allegedly portrays Muslims as violent.
The Lantern, Ohio State's student publication, claims it recently featured an interview with Abdul Razak Ali Artan as part of its "Humans of Ohio State" section.
In his interview, Artan spoke about being a Muslim. He claimed he was "scared" to pray in public because of how "the media" portrays Muslims and what might happen to him for praying:
I wanted to pray in the open, but I was scared with everything going on in the media. I'm a Muslim, it's not what the media portrays me to be. If people look at me, a Muslim praying, I don't know what they're going to think, what's going to happen. But, I don't blame them. It's the media that put that picture in their heads so they're just going to have it and it, it's going to make them feel uncomfortable. I was kind of scared right now. But I just did it. I relied on God. I went over to the corner and just prayed.
The individual who conducted the interview with Artan claims Artan was specifically worried about being shot for being Muslim because of Islamophobia.
According to Artan, people reportedly fear Muslims praying in public because "the media" teaches them to be afraid of Muslims. It, of course, has nothing to do with Muslims going on rampages and injuring eleven people with machetes.
Before the attack, Artan referenced his Muslim faith again. According to a screenshot obtained by NBC San Diego, Artan claimed, "every single Muslim who disapproves of my actions is a sleeper cell, waiting for a signal." He also called Anwar Al-Awlaki, a terrorist who was affiliated with Al-Qaeda, the Muslim community's "hero."