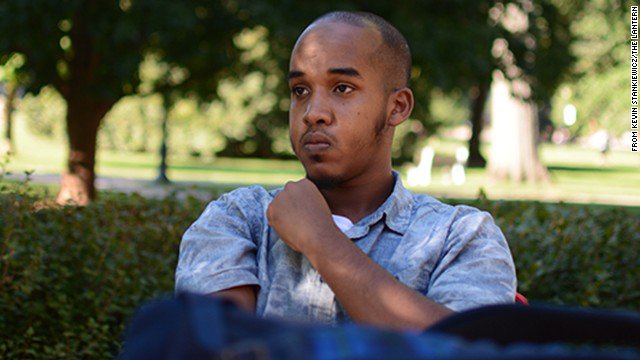 (Image source: The Lantern)
Abdul Razak Ali Artan, the terrorist who injured 11 at Ohio State University on Monday, was allegedly enrolled in a class dedicated to having students "identify micro-aggressions within their daily lives and within society as a whole."
In a now-private post on Twitter, a student named Hallie posted a screenshot of what she claims was the list of members for her "Microaggressions" group assignment. Artan's name appears on the list: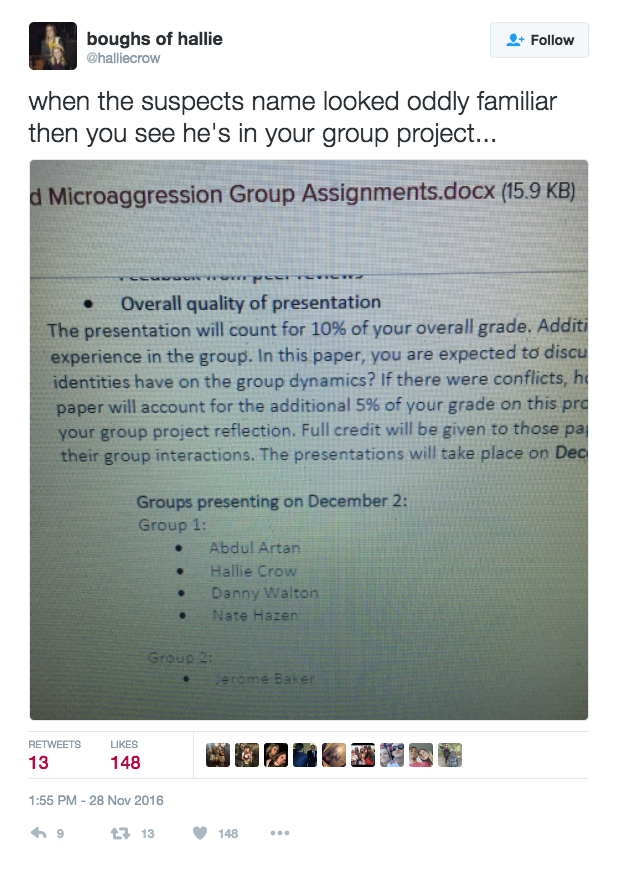 According to Reason, the assignment was part of Ohio State's "Crossing Identity Boundaries" course.
The course description states the course focuses on "difference, diversity, social justice, and alliance building," which are allegedly important for living in "a multicultural society that is culturally diverse yet socially stratified."
The Multicultural Center's description of the course claims that at the end of the course, students will be able to see microaggressions wherever they go and discuss how they affect them personally:
Identify micro-aggressions within their daily lives and within society as a whole.
Define power, privilege, value systems and difference and be able to identify their different forms.
Recognize the commonalities and differences that exist among people and cultures and how these factors influence their relationship with others.
Demonstrate a personal ethic geared towards civic responsibility.
Identify ways in which they can challenge or address systems of power and privilege.
Demonstrate an appreciation for other points of view and other cultures.
Recognize the influence of culture on communication and be willing to address any difference of one's own culture and communication style.
Use observation, conflict management, dialogue, and active listening as a means of understanding and engaging with others.
Discuss how they will be socially just global citizenship as part of their lifelong learning.
Before going on his rampage, Artan was concerned about Islamphobia.
In his interview with the Lantern, Artan spoke about a lack of prayer rooms at Ohio State. He also cited "the media" as a cause for Islamphobia and why people might allegedly be afraid of him praying in public.
The reporter who profiled Artan for the Lantern claims Artan was afraid of being shot because of Islamophobia.
Artan also reportedly wrote about the acts of aggression he felt impacted Muslims around the world. In a Facebook post before the attack, Artan wrote about Muslims who are being "killed and tortured EVERYWHERE."  He also criticized U.S. involvement in Muslim countries abroad.