Oh, the irony. Over the past few years, we've been subjected to actor Jim Carrey's anti-Trump, political "art." His artistic expressions have been his way of displaying his outrage towards an administration that he straight up hates with a passion. Carrey, justly or unjustly, got a taste of his own outrage medicine this week for his answer to a question during a press junket for his new film, "Sonic the Hedgehog."
Let me preface all of this by saying that, while I'm not a huge fan of Carrey's "art," he was clearly joking in this instance. That being said, now he knows what it tastes like to have the Twitter mob angry at you for a next-to-nothing joke.
Interviewer for an outlet called Heat World, Charlotte Long asked Carrey about his bucket list, to which Carrey responded with a supposedly "sexist" joke.
"I know your film Sonic has a bucket list, and I was wondering after all you've done in your career and your life, is there anything still left on your bucket list?" Long asked.
"Just you," Carrey said, with Long chuckling in surprise. "That's it. It's all done now."
"I don't know what to say to that," Long responded.
"Just own it," Carrey quickly, but jokingly shot back.
Here are some on Twitter who were super upset with Carrey's comment: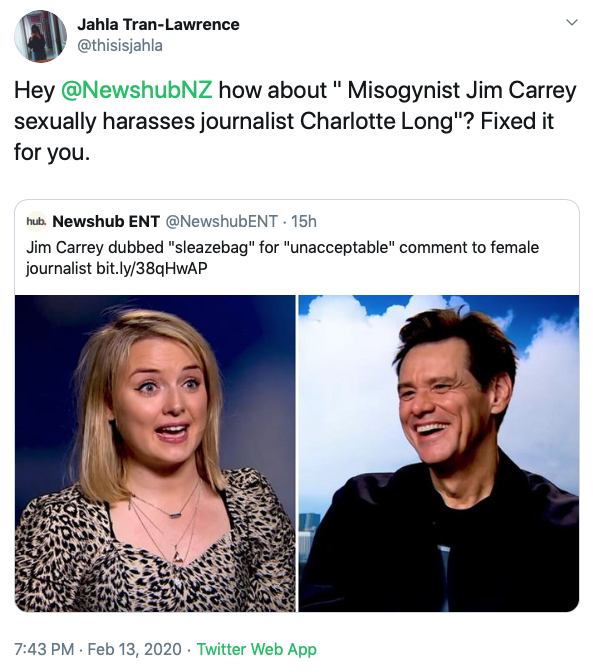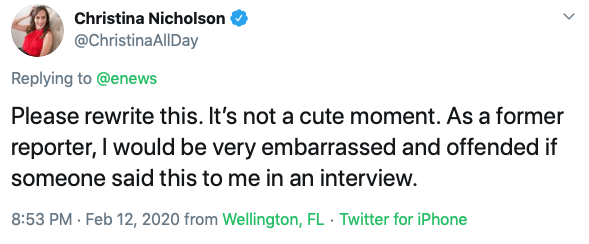 Listen, Carrey did this to himself. He's part of the same outrage mob that are now coming after him. I'm not saying Carrey deserves it. But, I'm not not saying Carrey deserves it. See what I did there.
Is he a creep? Absolutely. Just not for this.
Don't just take my word for it. Watch the clip and judge for yourselves:
At the end of the day, what Carrey said was a joke. While I disagree with nearly 100 percent of the other things he says publicly, I just can't get on the bandwagon to chastise him for this. If we're going to let people who agree with us or say something we agree with slide — and we're fervent believers in free speech — it needs to extend the other way as well.
Although, to be honest, it is kinda funny he's catching hell for this. It's just not going to come from me.
H/T: Barstool Sports