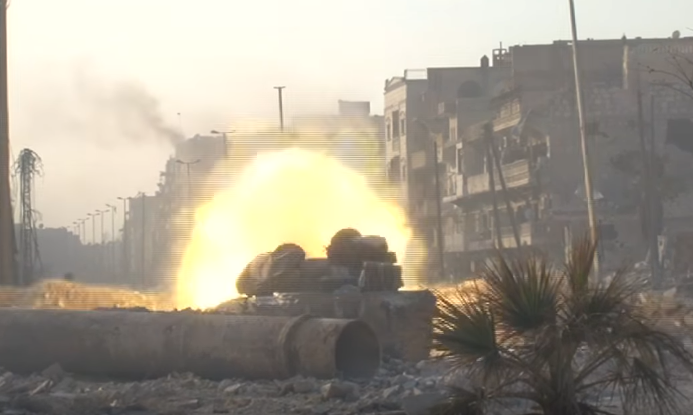 (Image: Screenshot/YouTube)
"Believers in humanity, I don't understand how can the entire world (can) watch this and do nothing. Oh, God, help us."
Those were the words of 60-year-old Aleppo resident, Radhwan Salem, according to the USA Today. Salem is one of more than 100,000 Syrians currently trapped in wartorn Aleppo following reports Monday that Assad's government forces had retaken parts of the city that have been held by rebel militants for the past four years.
The Syrian capital seems to be completely under siege, and the world is standing by and watching.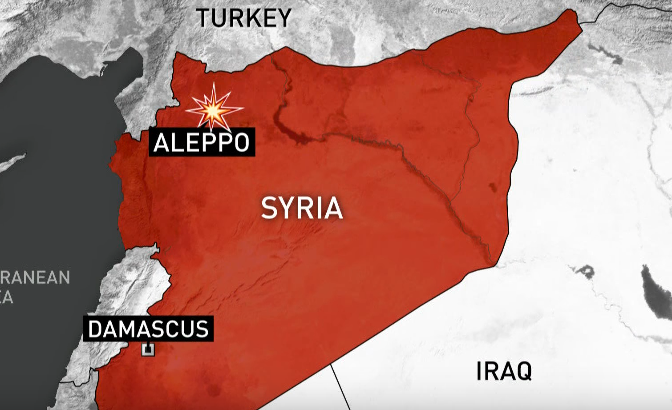 (Image: Screenshot/YouTube)
Syrian President Bashar Assad and his oppressive regime have been trying to recapture the Eastern part of Aleppo for the better part of four years during his nation's civil war. Now, following the military's advance into Aleppo, Assad's government is literally shooting people in the streets.
According the BBC, "The UN's human rights office said it had reliable evidence that in four areas, 82 civilians were shot on sight" on Monday.
Among the people shot, 11 were reportedly women and 13 were children.
The Mirror reported that Aleppo24, which calls itself an independent news source, claimed that there was "at least one incident of children being burned alive." Social media posts and tweets from civilians inside the city reveal a wave of despair and terror, with some trapped Syrians admitting they are simply "waiting to die." 
The BBC also reported that Russian military has said that 98 percent of the city is back in the hands of the Assad regime.
While Assad has been focused on his government's retaking of Aleppo, his partnership with Russia to fight the Islamic State has fallen on hard times.
According to Fox News:
On Sunday, the Islamic State (ISIS) group re-occupied the ancient town of Palmyra, taking advantage of the Syrian army and its Russian backers' preoccupation with the fighting in Aleppo. On Monday, the Britain-based Syrian Observatory for Human Rights said ISIS fighters were on the verge of imposing a siege on a nearby army base known as T4.
Here are a few photos of the devastation in Aleppo: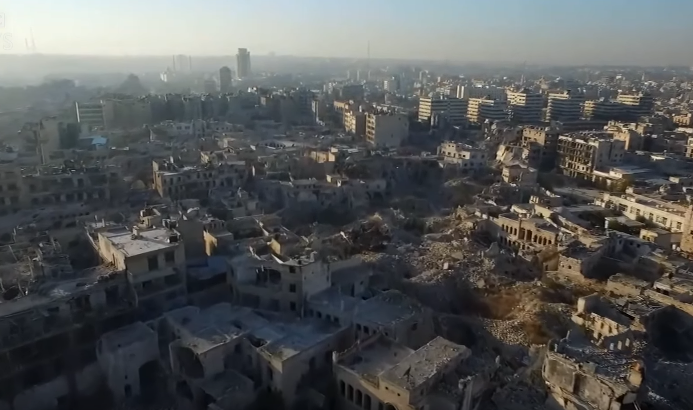 (Image: Screenshot/YouTube)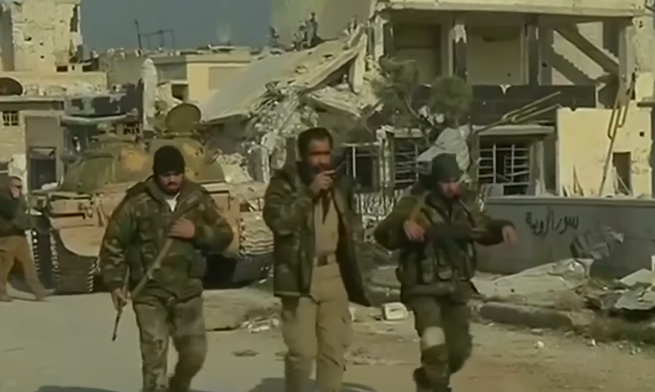 (Image: Screenshot/YouTube)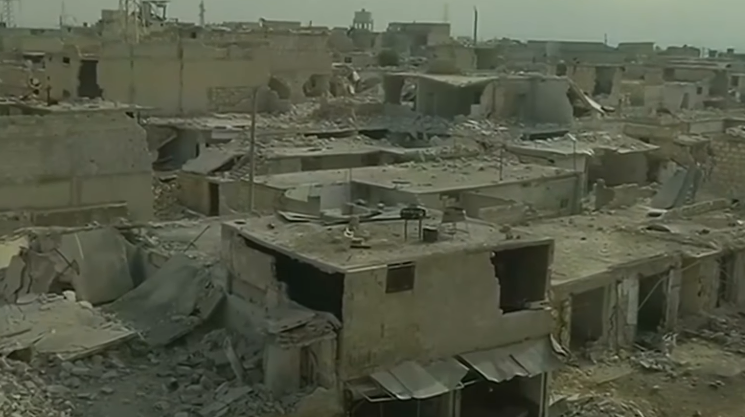 (Image: Screenshot/YouTube)