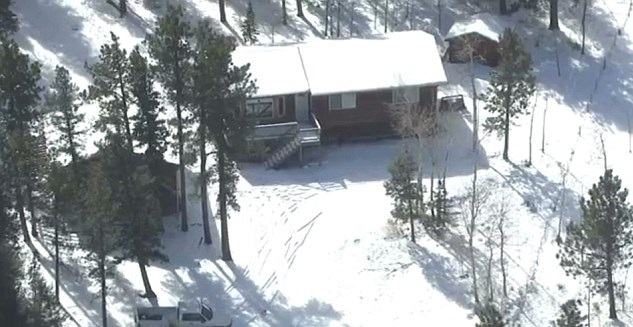 (Image: KMGH-Denver)
On Wednesday, three police officers attempting to serve an eviction notice in Bailey, Colorado were shot. One of the officers was killed while the other two were wounded.
The shooter, 58-year-old Occupy Denver activist Martin Wirth, shot at the eight officers that showed up to serve Wirth a "high-risk" eviction notice.
The eviction was "high-risk" because Wirth had been disputing the foreclosure of his home. He had also posted articles critical of police for their alleged racism on his Facebook page.
According to the Daily Mail, Wirth was standing on the deck of his two-story home when the police arrived. Wirth then proceeded to turn around and go back inside his home. The officers followed Wirth inside when Wirth opened fire striking three officers, killing one.
The officers shot back at Wirth effectively killing the gunman. 
Corporal Nate Carrigan, a 13-year veteran of the Park County Sherriff's Office, was the officer killed by Wirth's rampage.
Wirth's ideology was inspired by the violent liberal Occupy movement. According to his Facebook, Wirth believed the narrative that white police officers target black people.
People attended a vigil for Carrigan Wednesday evening. They wrote about their memories and gave their prayers on sheets of paper lining the walls of Platte Canyon Community Church.
One of the other two officers injured in the shooting was in critical condition at a Denver hospital after undergoing surgery for life-threatening injuries.
Colorado Bureau of Investigation spokeswoman Susan Medina said that the other officer's ear was grazed by a bullet. He was treated and released.