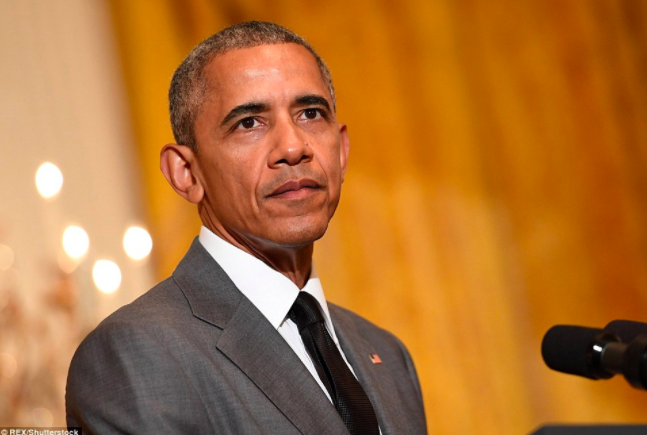 Former U.S. President Barack Obama on Thursday tweeted that "we are not powerless" in the wake of the deadly mass shooting at a high school in Parkland, Fla., that left 17 people dead and several others injured.
He went on to call for "long overdue, common-sense gun safety laws."
"We are grieving with Parkland. But we are not powerless," the tweet reads. "Caring for our kids is our first job. And until we can honestly say that we're doing enough to keep them safe from harm, including long overdue, common-sense gun safety laws that most Americans want, then we have to change."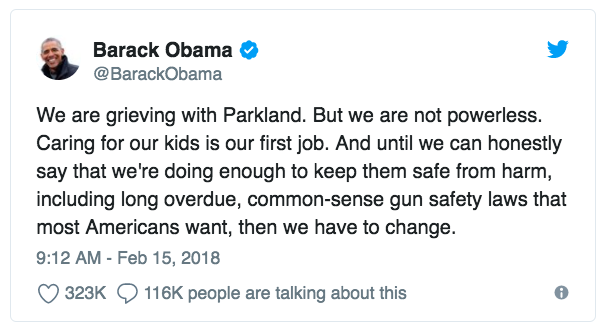 Soon after news broke about the shooting, before any facts were known about the shooter or how he obtained his weapons, liberal lawmakers began calling for gun control and shaming Republicans of "inaction."
Republicans are not opposed to "common-sense" gun control laws if they actually solve issues like preventing gun purchases from people identified to have mental health issues.
House Speaker Paul Ryan on Friday said that, "this is not the time to jump to some conclusion not knowing the full facts," but that "if someone who is mentally ill is slipping through the cracks and getting a gun because we have laws on the books … if there are gaps there we need to look at those gaps."
President Trump in a televised statement from the White House on Thursday said that "it is not enough to simply take actions that make us feel like we are making a difference."
He stressed the need to address mental health issues in America and said that his administration is working closely with local authorities to get to the bottom of what happened at Marjory Stoneman Douglas High School on Wednesday. 
(Cover Photo: Wikimedia Commons)
Thank you for supporting MRCTV! As a tax-deductible, charitable organization, we rely on the support of our readers to keep us running! Keep MRCTV going with your gift here!