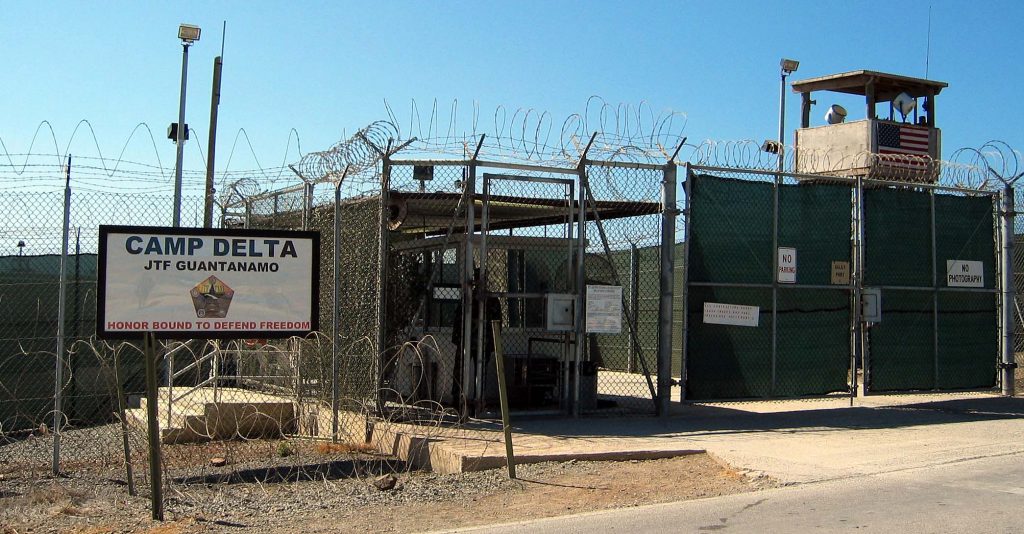 In the latest case of "while you were sleeping," President Obama sneakily got closer to his goal of shutting down Guantanamo Bay (Gitmo).
As the country was distracted by the Milwaukee riots and the Rio Olympics, the Pentagon announced on Monday that they transferred 15 more Gitmo detainees. This was the largest single release of Gitmo prisoners during Obama's entire presidency.
This latest transfer leaves only 61 detainees left at Gitmo, and moves Obama one step closer to fulfilling his 2008 campaign promise of closing the facility.
The recipient of the 15 transfers was the United Arab Emirates (UAE), who has accepted transfers from Gitmo in the past. Of the prisoners transferred, 12 were Yemeni nationals and three were Afghans.
The news of Obama transferring more detainees back to the Middle East is troubling considering what Sen. Kelly Ayotte (R-N.H.) told the AP last week:
The remaining detainees "will no doubt" return to the fight once released, she said, noting that the Defense Department told her that 93 percent of the detainees still at Guantanamo as of late last year were high risk for re-engagement in terrorism.
The Guardian noted that this year alone, Obama has transferred 34 detainees to three different countries: 10 Yemeni detainees to Oman in January, nine Yemenis to Saudi Arabia in April, and now 15 more detainees to the UAE.
If the percentage of high risk detainees that Ayotte mentioned is true, then a high percentage of the detainees released this year were "high risk" and now pose a worldwide security threat.
Since Ayotte says the Defense Department gave her this information, wouldn't it stand to reason that Obama knew they were high risk, but released them anyway?