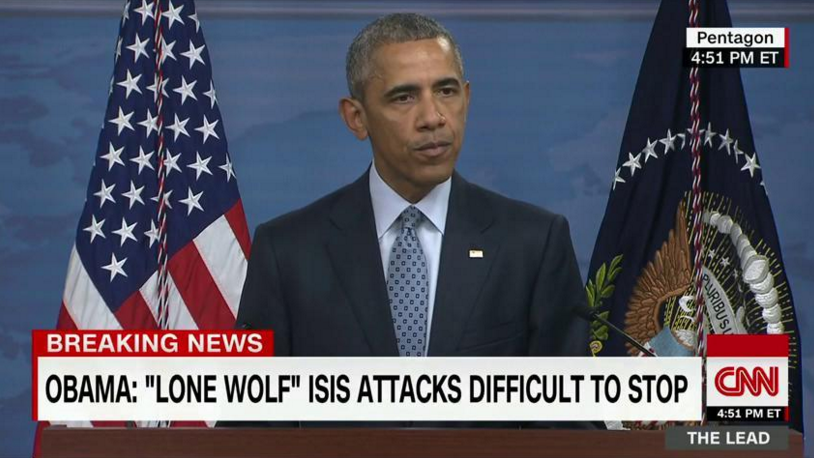 (Image via Twitter)
President Obama held a news conference at the Pentagon on Thursday following a national security briefing on the fight against ISIS.
He said that the U.S. would "continue to be relentless" in the war on ISIS as the terrorist group loses ground in Iraq and Syria.
Obama pointed toward the loss of territory and completed missions to take out ISIS leaders as markers of success for his administration's anti-ISIS strategy.
"ISIL turns out not to be invincible," he said. "They will inevitably be defeated."
He claimed that ISIS has not reclaimed any significant territory in a full year.
The President added that civilian casualties are being taken "very seriously," as the U.S. is "conducting the most precise air campaign in history."
Obama noted that with the decline of ISIS strongholds in Iraq and Syria, the Islamic extremists may revert to tactics such as those seen at home in Orlando, Fla., and abroad in Nice, France.  
He explained that the U.S. military is focused on combating ISIS recruitment efforts online to prevent "lone wolves" and terror cells from carrying out terror attacks. 
Check out a clip from his remarks below.