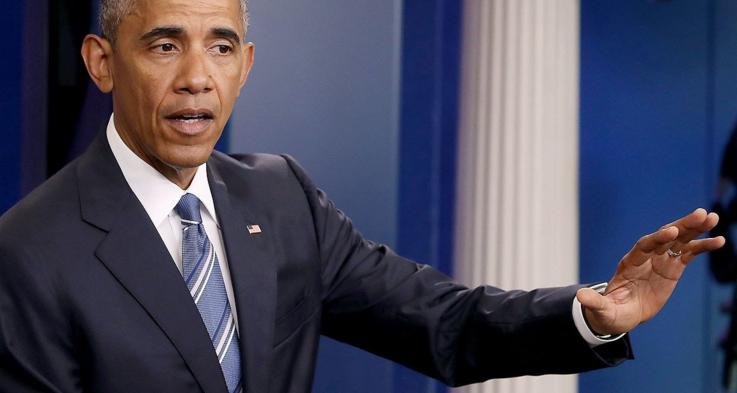 (Image via Twitter)
President Barack Obama issued a brief statement on Monday in response to the Supreme Court ruling in Whole Woman's Health v. Hellerstedt, applauding the 5-3 decision as a victory for women's rights. 
"I am pleased to see the Supreme Court protect women's rights and health today," said Obama. "As the brief filed by the Solicitor General makes clear and as the Court affirmed today, these restrictions harm women's health and place an unconstitutional obstacle in the path of a woman's reproductive freedom."
"We remain strongly committed to the protection of women's health," he continued, "including protecting a woman's access to safe, affordable health care and her right to determine her own future. Women's opportunities are expanded and our nation is stronger when all of our citizens have accessible, affordable health care."
The Supreme Court ruled on Monday that a commonsense Texas women's health law requiring abortion clinics to meet the same health and safety standards as surgical centers presents an "undue burden" on a women's right to decide to have an abortion. 
Many Republicans and pro-life organizations expressed their disappointment in the Supreme Court and its decision, arguing that the law was about women's safety, not abortion.
Among others, Rep. Tim Huelskamp (R-Kans.) argued that the ruling had nothing to do with the Constitution and "everything to do" with protecting "Big Abortion."
Concerned Women for America criticized the decision as a loss for women and a clear example of judicial activism run amuck.