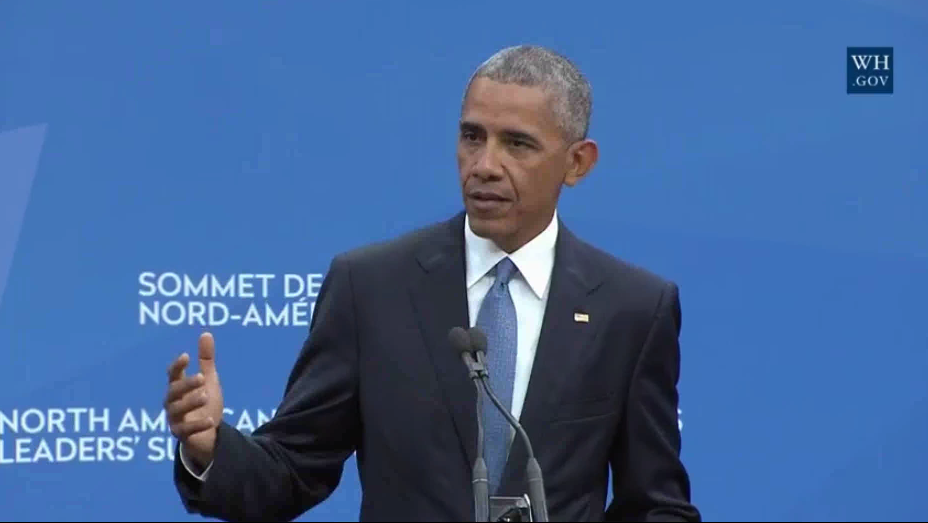 During a press conference with Canadian Prime Minister Justin Trudeau and Mexican President Enrique Peña Nieto, President Obama asserted that unless an American citizen is a Native American, they potentially have a family history of illegal immigration.
Asked about presumptive Republican nominee Donald Trump's "anti-immigrant and anti-Mexican rhetoric" and its effect on the agreements between Canada, the United States, and Mexico, Obama said, "I think Enrique is right. Whoever becomes the president of the United States is going to have a deep, strong interest in having a strong relationship with Mexico. It's our neighbor, our friend, and one of our biggest trading partners."
"I think I've made myself clear, setting aside whatever the candidates are saying, that America is a nation of immigrants. That's our strength. Unless you are one of the first Americans, unless you are a Native American, somebody somewhere in your past showed up from someplace else and they didn't always have papers."
Obama's comments come as it was revealed the Obama administration released over 4,000 illegal alien children into communities across the country in April. In May, border apprehensions reached a new record, with U.S. Customs and Border Protection catching over 40,000 illegal immigrants.