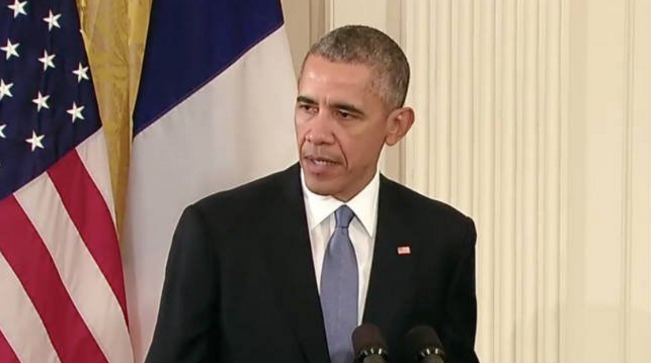 During a joint press conference with French President Francois Hollande on Tuesday, President Barack Obama praised France for its plans to welcome 30,000 Syrian refugees.
In a bold claim aimed at dissenting Republicans and Democrats in Congress, Obama discussed how refugees must go through extensive security checks before being accepted into the United States.
"Here in the U.S., refugees face up to two years of security checks," said Obama.
"Nobody who sets foot in America goes through more screening than refugees."
He added that the U.S. would be happy to "share our screening equipment" with France.
This comes after senior Obama administration officials have warned of the challenges in screening refugees from a war-torn country with few criminal and terrorist databases.