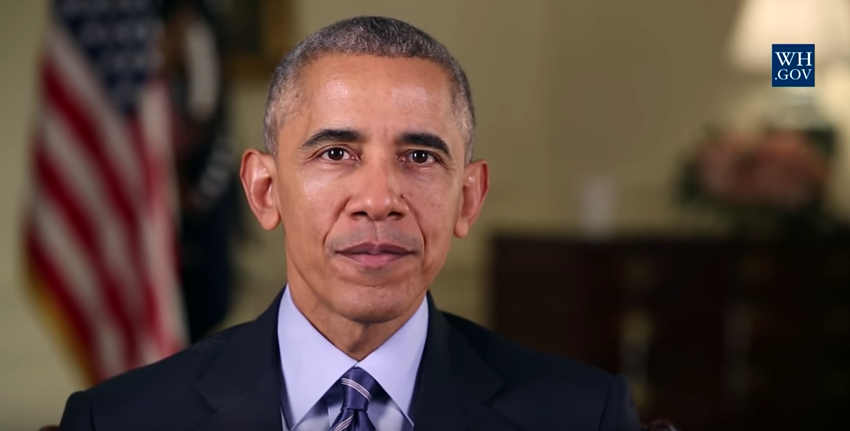 (Image via Screenshot)
In his weekly address, President Obama on Saturday delivered a message to the nation for the new year. 
In his message, Obama reflected upon the "significant progress" he and his administration made over his two terms, citing Obamacare, the death of Osama bin Laden, and the Iran nuclear deal.
He also praised the power of "diplomacy" for creating the Iran deal that "shut down Iran's nuclear weapons program," fostered new relations with Cuba, and led to the Paris Climate Agreement.
"We have made extraordinary progress as a country these past eight years," said Obama. "To keep America moving forward is a task that falls on all of us."
On his plans upon President-elect Donald Trump's inauguration on Jan. 20, Obama says he plans to take on the "even more important role of citizen."
"I will be there with you every step of the way to ensure that this country forever strives to live up to the incredible promise of our founders -- that all of us are created equal and all of us deserve every chance to live out our dreams," he said.  
He added that it has been his "life privilege" to serve as President.
President Obama will deliver his farewell address in Chicago on Tues., Jan. 10.
Watch the full message below.