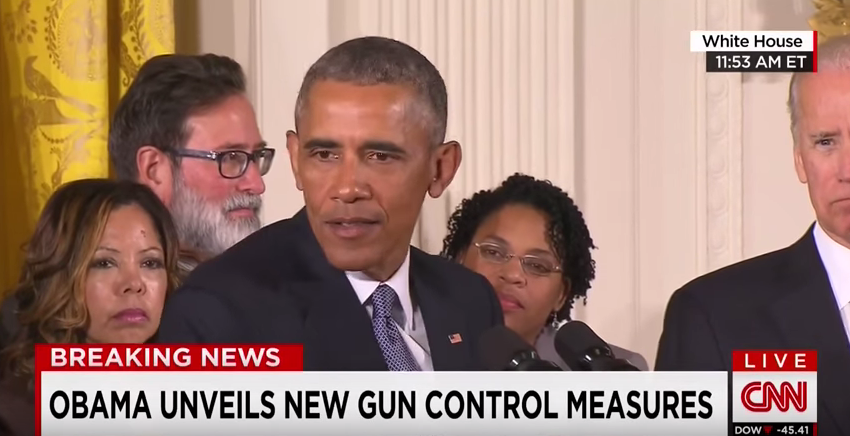 Image via Screenshot
President Obama announced on Tuesday new gun control measures aimed at closing the so-called "gun-show loophole."
His executive order mandates that individuals in the business of selling firearms register as licensed gun dealers.
During his remarks, Obama argued that his executive action will not infringe on Americans' right to bear arms.
"I believe in the Second Amendment," said Obama. "It's there, written on the paper. It guarantees a right to bear arms."
"No matter how many times people try to twist my words around, I taught constitutional law," he said. "I know a little bit about this."
Obama went on to argue that there are ways to reduce gun violence consistent with the Second Amendment, just like there are ways to reduce harmful speech consistent with the First Amendment.
"We understand there are some restraints on our freedom in order to protect innocent people," said the President. "We understand that's part of the price of living in a civilized society."
Listen to a brief clip of his announcement below.