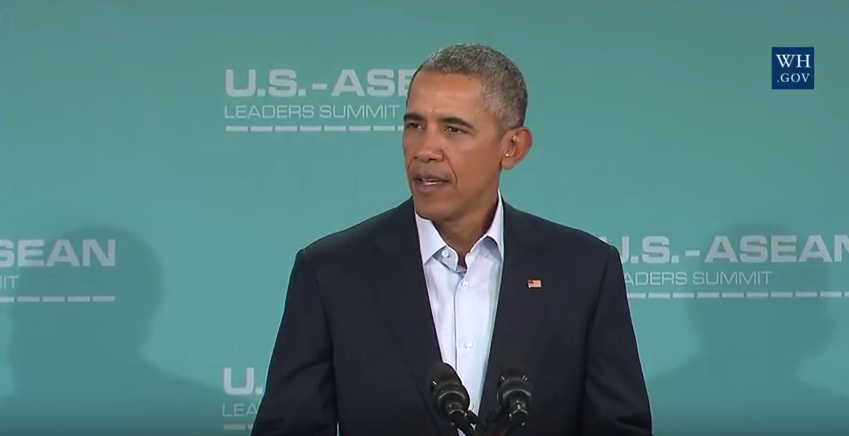 Image via Screenshot
President Obama held a press conference on Tuesday where he addressed his plans to nominate a successor for the late U.S. Supreme Court Justice Antonin Scalia.
He argued that there is no "unwritten rule" that would prevent him from handing down a judicial nomination during his last year in office.
"The Constitution is pretty clear about what is supposed to happen now," said Obama. "When there is a vacancy on the Supreme Court, the President of the United States is to nominate someone, the Senate is to consider that nomination, and either a disapprove of that nominee or that nominee is elevated to the Supreme Court."
"Historically, this has not been viewed as a question," he continued. "There's no unwritten law that says that it can only be done on off years… I'm amused when I hear people who claim to be strict interpreters of the Constitution suddenly reading into it, a whole series of provisions that are not there."
He went on to say that the person he chooses to nominate will not be selected because he or she takes "any particular position on any particular issue," but because that person is "indisputably qualified."
When asked by a reporter whether the American people can expect his nominee to be a "moderate," President Obama laughed.
"No," he replied. "You shouldn't assume anything about the qualifications of the nominee other than that they're going to be well-qualified."
GOP presidential candidates argued during the last Republican debate that Obama should not be the one to nominate a successor, but should allow the next president to balance out the bench. 
Check out President Obama's remarks from Tuesday's press conference below.