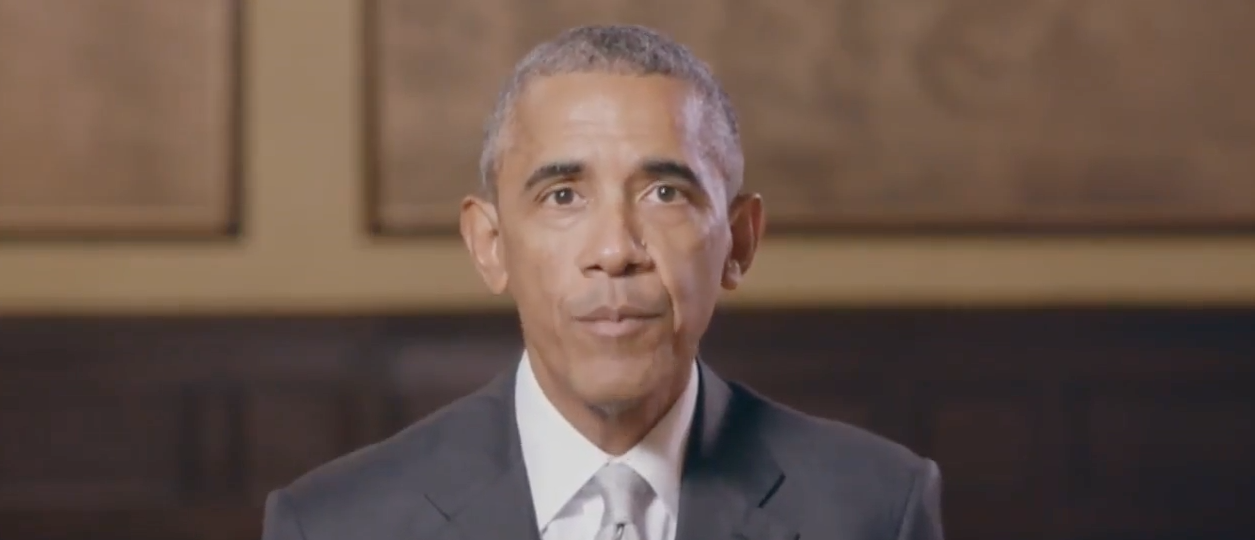 Former President Barack Obama weighed in on the French presidential election by giving his endorsement of frontrunner Emmanuel Macron.
In a video posted on Macron's Twitter, Obama says, "I'm not planning on getting involved in many elections now that I don't have to run for office again, but the French election is very important to the future of France and the values that we care so much about, because the success of France matters to the entire world."
"I have admired the campaign that Emmanuel Macron has run. He has stood up for liberal values. He put forward a vision for the important rule that France plays in Europe and around the world. And he is committed to a better future for the French people. He appeals to people's hopes, and not their fears," Obama continued.
He added, "Because of how important this election is, I also want you to know that I am supporting Emmanuel Macron to lead you forward."
Obama's reference to Macron running on "people's hopes, and not their fears" is a jab at his opponent, Marine Le Pen. Le Pen has been categorized as a "homegrown threat to democracy" and a "fascist" for her views on Islamic immigration in light of the growing terrorism problem in France.
 Thank you for supporting MRCTV! As a tax-deductible, charitable organization, we rely on the support of our readers to keep us running! Keep MRCTV going with your gift here!