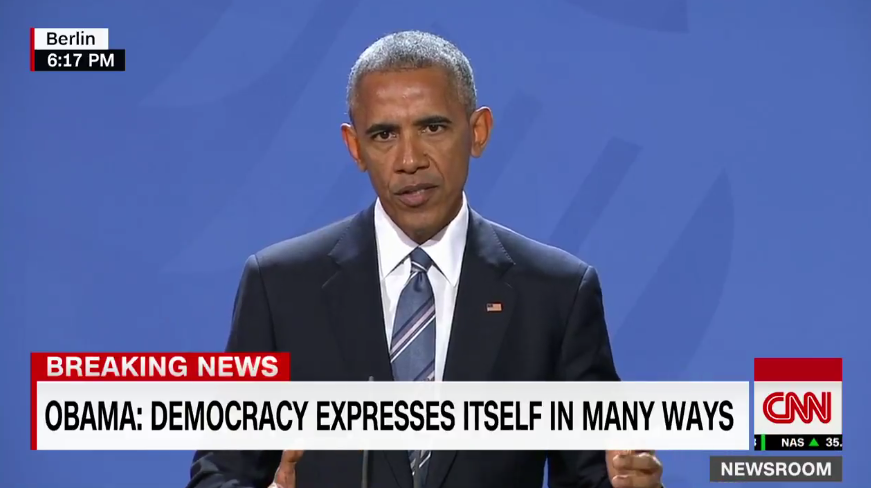 (Image via Screenshot)
President Obama held a press conference during a diplomatic visit to Berlin, Germany on Thursday.
When asked to respond to the protests in America that erupted following the 2016 presidential election, Obama replied, "I wouldn't advise them to be silent."
"What I would advise – what I advised before the election – is that elections matter, voting matters, organizing matters, being informed on the issues matter," he said. "And what I consistently say to young people… Do not take for granted our systems of government and our way of life."
The President added that "democracy is hard work," and that when people deliberately do not vote, "democracy is weakened."
He called Donald Trump's victory "the biggest political upset in perhaps modern political history—American history."
"That means that he now has to transition to governance," said Obama.
He continued, "What may work in generating enthusiasm or passion during elections may be different than what will work in terms of unifying the country and getting the trust of those who didn't support him."
Berlin, Germany was Obama's second stop on his overseas trip this week.
Tuesday, he visited Athens, Greece as the final official state visit of his administration, where he met with Prime Minister Tsipras. On Friday, the President will travel to Lima, Peru for his last Asia-Pacific Economic Cooperation (APEC) Summit.