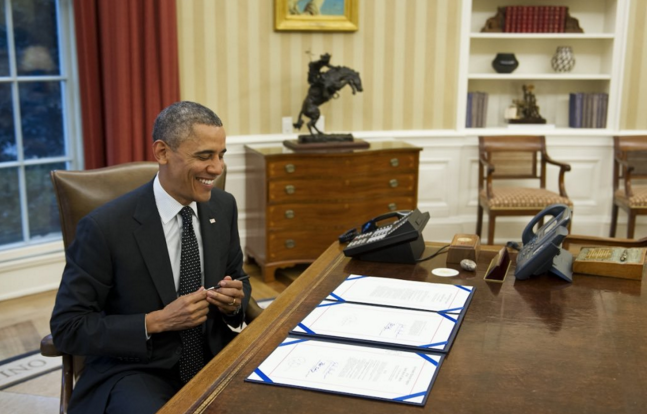 (Image via Twitter)
President Obama commuted the sentences of 79 felons on Tuesday, including 15 criminals with charges involving firearms.  
The White House issued a press release that shows each of the 79 federal inmates had one or more drug-related charges, the vast majority of them involving cocaine and methamphetamines.  
On Aug. 3, President Obama "made history" by commuting the sentences of 214 felons, the largest single-day commutation of all time. 
As of Tuesday, the total number of shortened sentences under Obama has reached a staggering 1,023 – more than the past 11 U.S. presidents combined.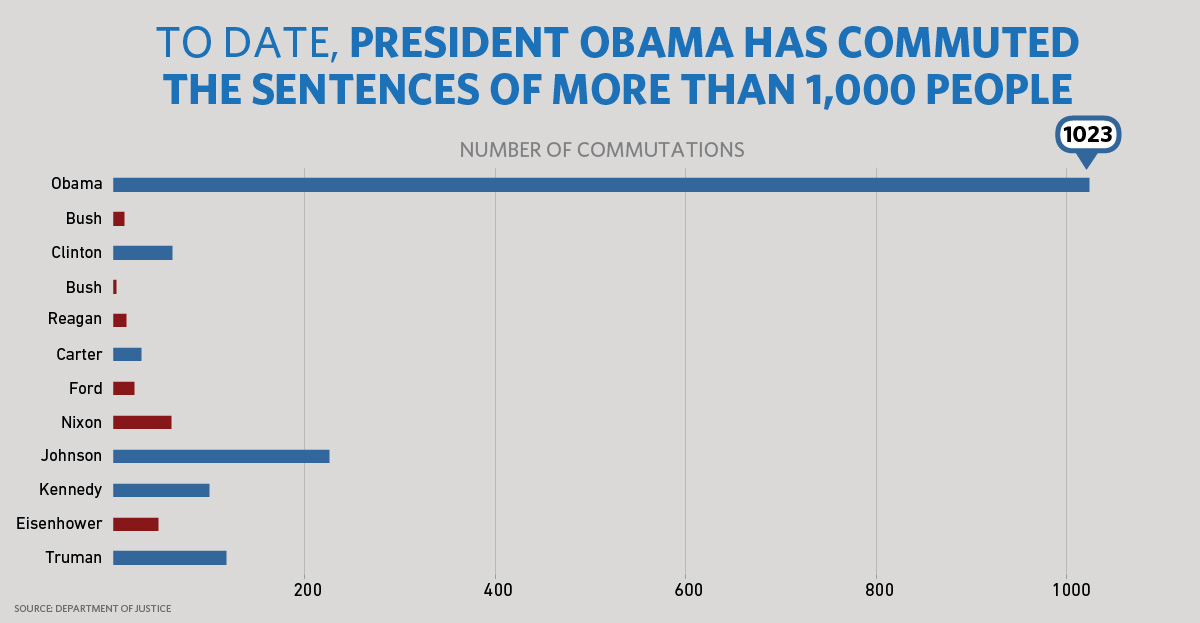 (Image via The White House)
To commemorate the event, the White House issued a statement entitled, "A Nation of Second Chances."
The statement indicates that President Obama will continue "to exercise the clemency power with additional grants of commutations and pardons throughout the remainder of his presidency."