New York University is now offering students more than two dozen gender options with which they can self-identify, marking a whole new level of stupid.
According to Campus Reform, the university, which boasts more than 51,000 students, sent out a student survey in February asking students to self-identify with one of more than 30 "genders," including options like "demiboy," "maverick," "graygender" and "feminine of center." 
Don't ask me what those mean, as a) I have no clue and b) I'm pretty sure they don't actually mean anything at all.
Among these options were "boi," "maverick," "aliagender," "butch," "demiboy," "gender apathetic," "graygender," "pangender," "neutrois," "masculine of center," and "feminine of center."
 
The survey was sent by NYU's Steinhardt School of Culture, Education, and Human Development as part of a "climate survey."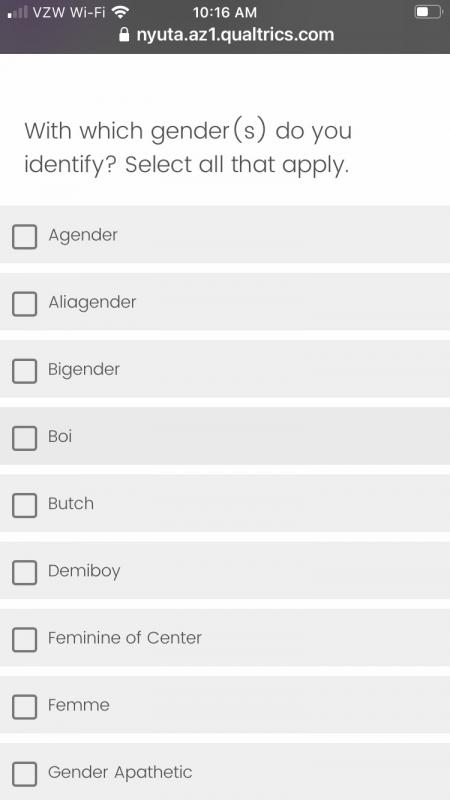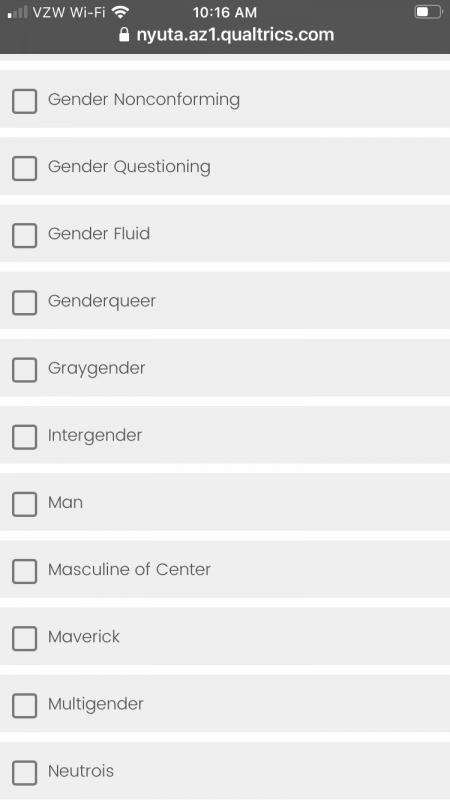 Director of Equity Initiatives Maria Ramirez said in a Facebook video the survey was sent "to understand everyone's experiences and sense of belonging at the school" and to help inform the school's equity work and policies.