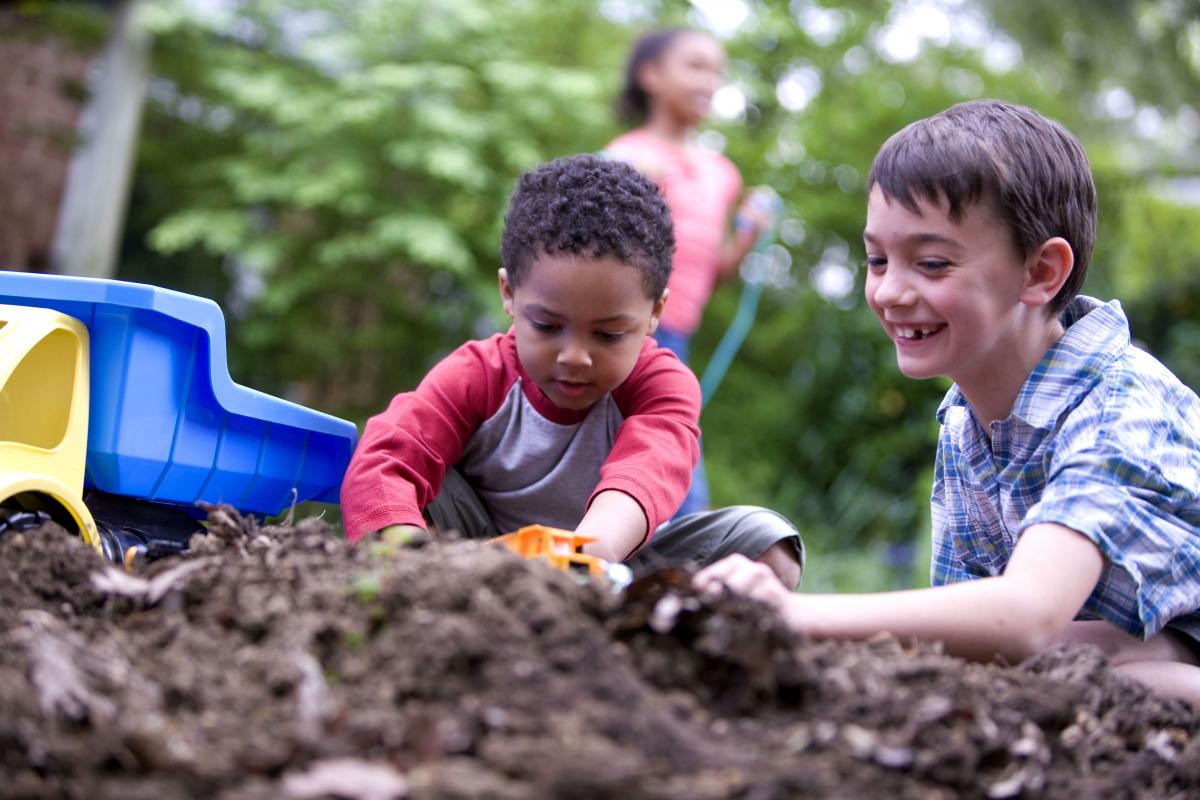 In a New York Times op-ed published over the weekend, an African American college professor asks the following question:
"Can my children be friends with white people?"
Ekow N. Yankah, a professor at Yeshiva University's Benjamin N. Cardozo School of Law in New York City, says he will be teaching his sons "to be cautious" of white people.
He says that "history has provided little reason for people of color to trust white people" and that the recent election of Donald Trump as president has only served to make matters worse. 
"Donald Trump's election has made it clear that I will teach my boys the lesson generations old, one that I for the most part nearly escaped. I will teach them to be cautious, I will teach them suspicion, and I will teach them distrust," Yankah writes. "Much sooner than I thought I would, I will have to discuss with my boys whether they can truly be friends with white people."
He singles out white President Trump supporters specifically, arguing that they practice "purposeful blindness."
Yankah says that the worst are the "apologists, the 'good' Trump voters, the white people who understand that Mr. Trump says 'unfortunate' things but support him because they like what he says on jobs and taxes."
"They bristle at the accusation that they supported racism, insisting they had to ignore Mr. Trump's ugliness," he says. "Relying on everyday decency as a shield, they are befuddled at the chill that now separates them from black people in their offices and social circles. They protest: Have they ever said anything racist? Don't they shovel the sidewalk of the new black neighbors? Surely, they say, politics — a single vote — does not mean we can't be friends."
"I do not write this with liberal condescension or glee," Yankah goes on. "My heart is unbearably heavy when I assure you we cannot be friends."
The professor argues that "real friendship" between white Trump supporters and people of color is impossible.
He notes that he hasn't "given up on being friends with all white people," including his bi-ethnic wife and family friends who protest Trump's agenda.
"We can still all pretend we are friends," writes Yankuh. "If meaningful civic friendship is impossible, we can make do with mere civility — sharing drinks and watching the game. Indeed, even in Donald Trump's America, I have not given up on being friends with all white people. My bi-ethnic wife, my most trusted friend, understands she is seen as a white woman, even though her brother and father are not. Among my dearest friends, the wedding party and children's godparents variety, many are white. But these are the friends who have marched in protest, rushed to airports to protest the president's travel ban, people who have shared the risks required by strength and decency."
He concludes by saying that he believes "there is hope" for the future because Trump just by being president challenges Americans "to do better."
"There is hope, though," says Yankuh. "Implicitly, without meaning to, Mr. Trump asks us if this is the best we can do. It falls to us to do better. We cannot agree on our politics, but we can declare that we stand beside one another against cheap attack and devaluation; that we live together and not simply beside one another."
"In the coming years, when my boys ask again their questions about who can be their best friend, I pray for a more hopeful answer," he writes.
Yankuh discourages reaching across the partisan aisle, because he argues that doing so allows white Trump supporters to negotiate colored persons' "place in America, the bodies of your children, your humanity."
He says that if white people "are not clearly allies," they will always "seem unsafe" to him.
Thank you for supporting MRCTV! As a tax-deductible, charitable organization, we rely on the support of our readers to keep us running! Keep MRCTV going with your gift here!