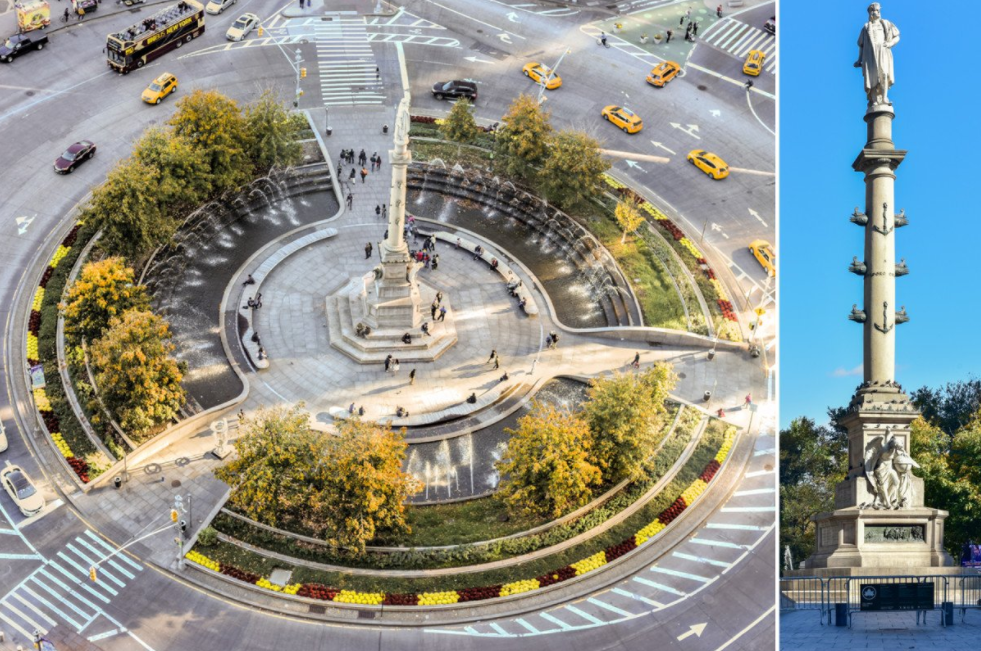 Image via Twitter
New York City Mayor Bill De Blasio is considering taking down the Christopher Columbus statue in Manhattan's Columbus Circle.
De Blasio, who is running for re-election in November, ordered a 90-day review last week of "all symbols of hate on city property" following the violence in Charlottesville, Va., earlier this month. 
When asked whether he will order the removal of the Christopher Columbus statue during Wednesday night's Democratic mayoral debate, De Blasio said, "We have to look at everything here," reports CBS News. 
The oldest Christopher Columbus statue in the U.S. was vandalized on Monday.
Protesters smashed a hole in the Baltimore monument where there was an inscription that read, "Sacred to the Memory of Chris. Columbus Oct. XII MDCC VIIIC."
Calls for the removal of Christopher Columbus statues are an extension of the furor over Confederate monuments, labelled by the left as symbols of racism and hate.
Thank you for supporting MRCTV! As a tax-deductible, charitable organization, we rely on the support of our readers to keep us running! Keep MRCTV going with your gift here!