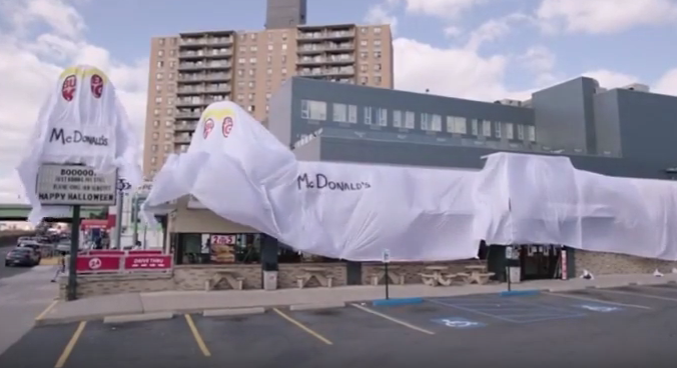 It's creepy and it's kooky, mysteriously spooky. It's altogether ooky. Of course it's Burger King.
In typical Burger King fashion, the fast food restaurant took their "troll" game to another level. This Queens, N.Y. location is taking advantage of Halloween by disguising itself as a very familiar competitor…McDonald's!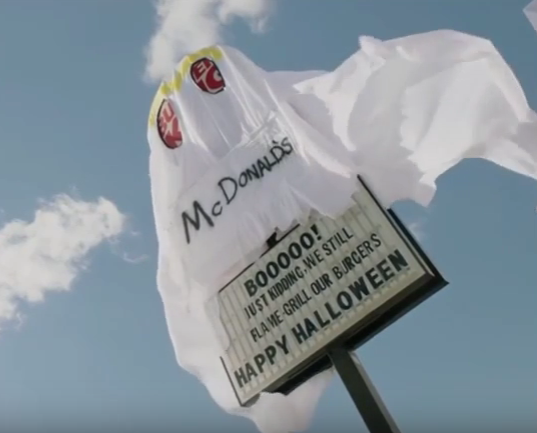 As you can see the Whopper King went all Casper on customers by disguising the outside of the store as a ghost. It was definitely a stroke of genius to use McDonald's "golden arches" as eyebrows for ghostly sign.
People are going crazy on Twitter over this epic Halloween prank noting that Burger King even disguised its famous Whopper burger as McDonald's famous Big Mac.