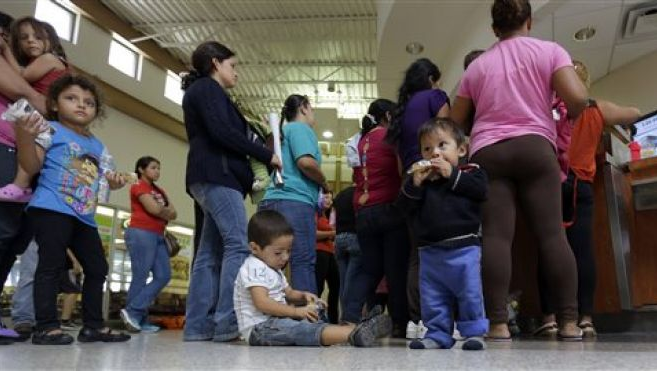 The number of unaccompanied minors apprehended at the U.S.-Mexico border has dropped significantly thanks to the Mexican government, reports the Pew Research Center.
Mexico stepped up its border security efforts in response to the surge of child migrants crossing into the U.S. last summer, deporting a record number of unaccompanied children traveling from Central America since last fall.
According to a Pew Research Center analysis of Mexican and U.S. government data,
"Mexico's 3,819 deportations of unaccompanied minors from Central America during the first five months of the fiscal year represent a 56% increase over the same period a year earlier."

"Overall, U.S. officials apprehended 12,509 unaccompanied children at the U.S.-Mexico border in the first five months of the fiscal year that began in October, down from 21,403 over the same time period a year ago."
Mexico clearly amped up its deportation efforts. It remains unknown how many child migrants will ultimately be deported by the U.S. out of the thousands apprehended at the border since last October.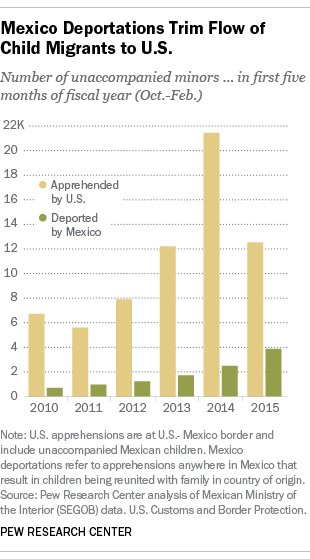 Sponsored Links