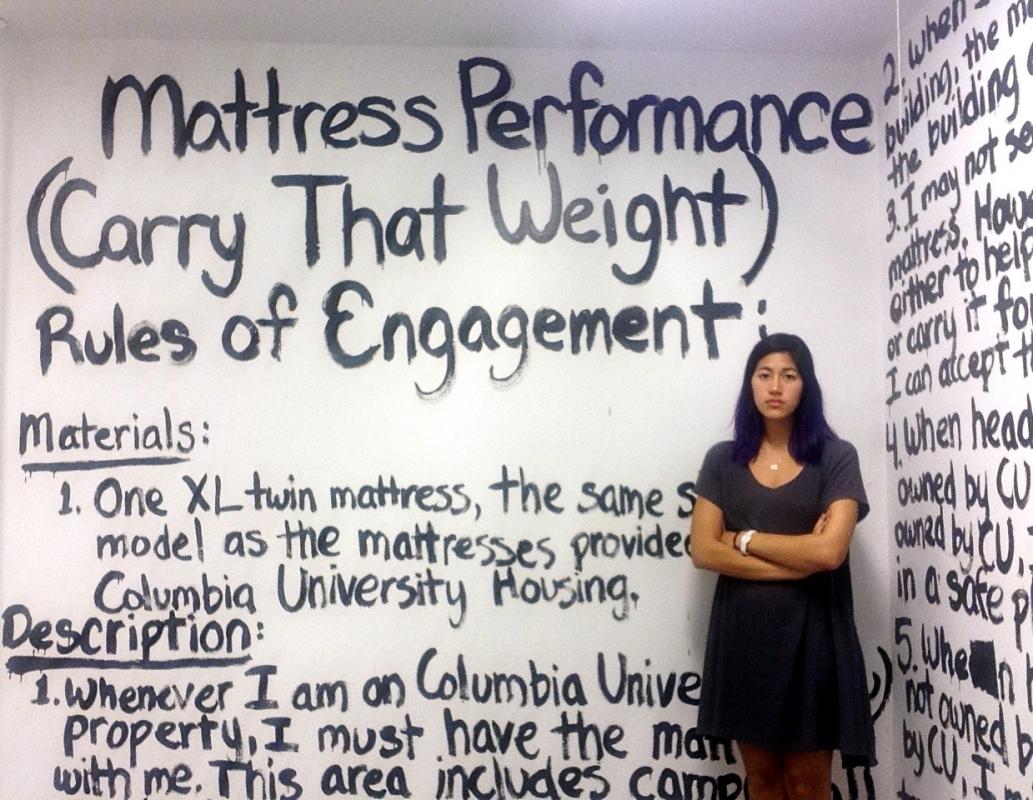 It appears in modern times, self-identification is the only thing that matters: whether it's self-identifying as a different gender, or a different age, or even as a sexual assault survivor.
In an "All Things Considered" segment about the possibility of using "restorative justice" to try to handle campus sexual assault cases — which focuses on "healing over punishment" for those who claim to be victims — NPR correspondent Tovia Smith referred to critic Mattress Girl Emma Sulkowicz as a "survivor."
However, there's one little problem with Smith's assertion: the man Sulkowicz accused of raping her was found not responsible by Columbia University. In fact, Columbia recently reached a settlement with the man Sulkowicz accused of rape because of its failure to protect him from her vindictive and highly publicized art piece focused on his "crime."
On July 27, two days after the piece was initially published, NPR clarified at the bottom of the piece that they were referring to Sulkowicz as a survivor because she considers herself a survivor:
This story refers to Emma Sulkowicz as a survivor of sexual assault, as she considers herself to be. The accused in her case was found not responsible by a campus adjudication process.
In a tweet defending calling Sulkowicz a survivor, Smith repeated that Sulkowicz considers herself a sexual assault survivor, so "we ID her as such":
Sulkowicz considers herself a survivor & we ID her as such. We've clarified that their school found the student she accused 'not responsible

— tovia smith (@toviasmithnpr) July 27, 2017
All that appears to matter is affirming what people feel about themselves. It doesn't matter if your rapist was never found guilty of rape -- if you feel like you're a rape victim, who are we to judge?
Thank you for supporting MRCTV! As a tax-deductible, charitable organization, we rely on the support of our readers to keep us running! Keep MRCTV going with your gift here!