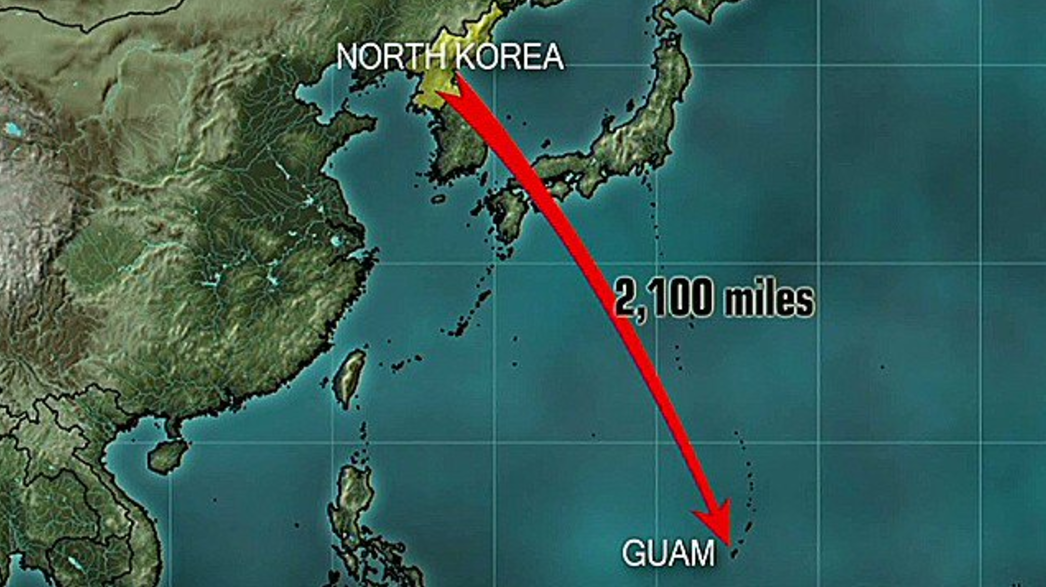 North Korea has issued a threat to launch a missile strike on the U.S. Pacific territory of Guam. 
A spokesman for the Korean People's Army said in a statement via the state-run Korean Central News Agency that the strike could take place at "any moment."
"A spokesman for the Korean People's Army, in a statement carried by the North's state-run KCNA news agency, said the strike plan will be 'put into practice in a multi-current and consecutive way any moment' once leader Kim Jong Un makes a decision," CNBC reports. "In another statement citing a different military spokesman, North Korea also said it could carry out a pre-emptive operation if the United States showed signs of provocation."
The threat comes just hours after President Trump warned the rogue regime that any more threats to the U.S. would be met with "fire and fury."
This story is developing. Stay tuned for updates.
Thank you for supporting MRCTV! As a tax-deductible, charitable organization, we rely on the support of our readers to keep us running! Keep MRCTV going with your gift here!